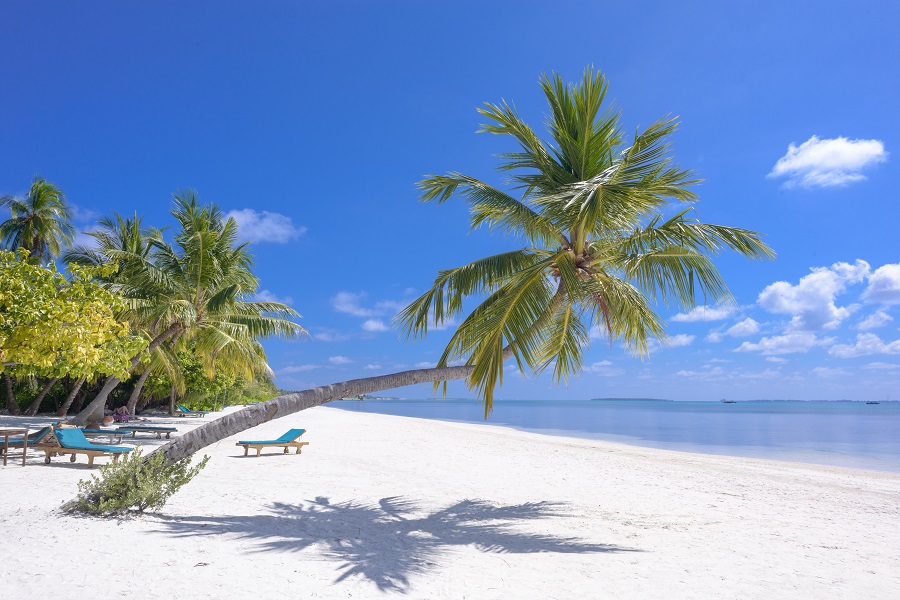 DMC Software: Get Automated Sales and More Profits
A destination management software or DMC software is a beneficial tool for travel businesses allowing them to offer solutions to customers considering the visitor's requirements. Top-class destination management software provides customized solutions for hotel booking, car rental transfer booking, and much more for clients across the globe.
Anchor Operating System destination management software offers advanced solutions for destination management businesses to boost their profits in the competitive market. This software helps manage location or destination, allowing third-party integration with travel company websites.
Anchor Operating System has impressive functionality for helping destination management companies manage B2B travel businesses with its several customized features. It is a destination management company software for tour travel agencies, bus and trolley tours businesses, train tours businesses, and many other companies. In addition, team Anchor analyzes, designs, and develops distribution network data for ongoing support.
Multipurpose Functionality
DMC software must fully sync with your destination management service for transfers, hotels, tourist attractions, car rentals, and more. Companies cannot miss going for DMC software that aligns with their needs, as most people look for tailored holiday experiences. Giving customers the right experience means having more visitors, building your brand image, and improving customer loyalty.
Tour operator businesses can use DM software to give their customers a memorable and convenient experience for their booking with their company. Destination management software offers online integrations for this to your website.
Destination Management Software with Complete Customization Features
Anchor Operating System has powerful DMC modules to let you create the best travel products with price accuracy and checking inventory availability at all times. Thus, destination management companies can easily manage their operations using custom destination management software.
Anchor Operating System will create destination management software for your company, employing comprehensive, customizable, and adaptable rules to run your business. This software helps in event management with simplified prices and higher operational productivity.
Anchor Operating System destination management company software helps you manage:
Accommodation
Holiday packages
Car rentals
Tours and activities
And many other offline services
It allows you to see directly to the end customer at a different price than what you would sell to travel agents or agencies. Everything gets customized as per your agency's business needs.
Who will find Anchor Destination Management Software Helpful and Why?
Anchor Operating System travel and destination management company software is helpful for travel agencies, destination management companies and tour operators alike.
It is designed to help companies interact effectively with their clients. This end-to-end DMC software gives complete digital management with a streamlined destination management system workflow, from booking to analytics.
Why Anchor Operating System offers the best DMC software
Anchor OS Destination management software is highly dependable, robust, and secure for operations, events, and account management. We help destination management companies offer tour packages to B2B clients, B2B2B, B2B2C, and B2C customers. The software is customized at an affordable cost for destination management for bus tour booking, flight booking, travel, and other online businesses. We can create all components that B2C and B2B travel companies need in their online application.
DMC to Enhance Local Tourism
Destination management works as an efficient link between local suppliers and travel agencies reselling services to people who want to travel. In addition, DMC provides tourism products and services distributions in the travel market vertical. Destination management is vital in offering several benefits to customers, ensuring they get a unique and fantastic experience at their destination.
Why Do Travel Agencies Need Destination Management Software?
Destination management can give travel and tour companies the right amount of exposure you get their business to stand out from the competition. They bring traffic from all sides and help you manage your booking. Destination management software helps book, schedule, plan, and price your product for every location.
An interesting fact is that a travel agency with a central reservation can connect with Global Distribution systems and network with global travel service providers. Destination management software with central reservations systems helps businesses manage their hotel rooms, bus services, rental vehicles, tours, and other services.
This is not all; the travel business can also offer features for invoice management and calculating sales, commission, and other specific requirements. As a result, travel and destination management agencies can easily keep track of their payment, accounts, invoices, and booking. They also get detailed operations reports and comparisons for weekly, monthly, or season-wide bookings.
Destination management software can also help increase traffic flow to your local tourism business and industry. Destination marketing organizations can collaborate to get a higher demand for travel to certain destinations. This requires building a specific destination marketing strategy for reaching out to relevant traffic, creating awareness and clients in them, and driving them to book for your destination.
Destination management software can help destination management organizations to get wholly customized sales processes with higher value packages with the latest technology that can enhance your business significantly.
It Collaborates and Adds Synchrony
A unique feature of destination management software is combining and distributing various travel products in a step-by-step process. Of course, this needs to be customized for a particular region and service. Destination management also helps to identify the complex needs of customers while giving them the service they are looking forward to.
Destination management software gives travelers a lot of valuable information, and various forms of accommodation, giving them complete access to their booking information. Travelers can change or modify their itinerary. Visitors can get complete details on multiple locations. Some of the best features of Anchor ticketing software!
Choose Anchor OS for getting custom destination management software. We take care of all the unique aspects of your business, are highly efficient and secure payment processing ticket assurance, and provide detailed accounting and event booking information. This, coupled with destination and event management, makes things swift for you and generates revenues through multiple channels. Reach out Team Anchor Operating System to learn more. Some industries include: