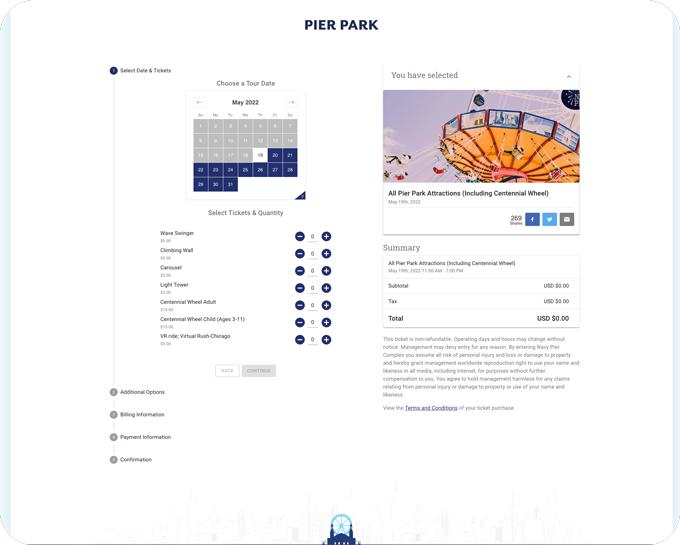 Why Your Business Needs To Offer Ticket Assurance
Ticket assurance is one of the important lessons both customers and agencies learned during COVID when mass cancellations were galore. Customers wanted to get a ticket refund, but they had no ticket insurance.
What is Ticket Assurance?
Ticket assurance is a facility or a provision that allows customers to refund their ticket money if they cannot attend the event they booked for reasons that were accidental and unforeseen, and beyond their control. For ticket assurance, customers need to pay a small fraction of the ticket amount apart from the ticket money.
Research indicates that the number of customers going for ticket insurance has increased tremendously, more than ever post-pandemic. Owing to massive ticket cancellations in the pandemic and events people missed due to illness or lockdowns, people are looking forward to ticket assurance.
The unpredictability of things that everyone can perceive more clearly is bringing change in people's attitudes to cover the risk and enhance their ability to prepare for uncontrollable things that may occur in the future. When you can't attend an event you have paid for things beyond your control, you would like to claim a refund. This is where ticket assurance helps you.
That's why ticket stores need to consider this concern of the customers to give them booking protection. If you are not offering ticket assurance for your events, there are so many reasons why you opt for it now. It offers benefits to you and your customers as well.
How does ticket assurance benefit the business?
It may seem that ticket assurance is designed for the greater benefit of ticket buyers. It assures them peace of mind. But, it has several indirect benefits for the ticketing stores as well. They may not seem self-evident, but here they are:
Considering Customer's Practical Needs: Ticket insurance is proving to be valuable in recent times than ever it had been before the COVID crisis. Ticketing insurance is a value add-on that offers extra customer protection due to sudden unforeseen emergencies. Customers find it as a need to have their investment for tickets protected against things beyond their control.
Building Trust: Businesses understand how valuable customer trust is. Giving ticket assurance in response to customers' perception of higher protection from unforeseen events is an empathic way of understanding customers' concerns. This conveys to customers that they matter to you beyond simple business. It is the right approach to keep customer trust and earn a customer for life. When you care about the thing that you inadvertently take place between the event and your booking, you are committed and willing to help your customers in adverse situations. This builds you as a strong and reliable service. It also gives you a business advantage, and you get perceived as a brand that assures customers of their ticket money and helps make the refund prices easier if they have circumstances to seek it. But, wait; there is another advantage to offering ticket assurance.
Easier settling insurance claims: It can be long and tedious for a small event team to handle cricket refund claims. They have to rely on their limited devices to evaluate refund claims arbitration. This means being engrossed in phone calls and emails for long hours. But with insurance integration from Anchor iO, you can let the software do everything for you as you sit back and relax.
Anchor Operating System handles all customer claims through the website. The software will collect all the supporting documents to handle all customer claims through their website. It will send this to the customer through their email account so that they can submit the claim. They need to connect only when it is needed.
So, your team is saved from spending the entire weekend answering refund queries in place celebrating the event's success. It also means you can use your saved time for a meaningful activity for other event-related concerns or taking care of the experience the attendees have at your event.
Why Do Customers Need To Purchase Ticket Assurance
It is surely an exciting experience when you buy tickets to be able to see your favorite artists performing in your town. However, with so much excitement and anticipation for things, you might overlook the fact that there may be unforeseen risks that don't allow you to attend the event. Of course, the organizers never want things to damage their event. But, accidental circumstances can occur. Ticket assurance is not necessary for ticket buyers, but a minimal charge for a costly ticket ensures you can get back your money if you cannot attend the event. Of course, it's up to you to decide if you want to spend $1 on $10, just in case you need it back.
Ticket insurance is important if you're buying tickets for yourself or a group because you may become unwell suddenly. Armed forces staff must cancel and leave at any time they are asked. Some of us may be living in places with unpredictable weather. One cannot rule out sudden vehicle breakdowns while reaching the venue. You cannot simply avoid many situations, like an ailing family member needing help. If you don't get a ticket assurance, remember that once your ticket order gets processed, you can't look forward to a refund on cancellation.
How to Get Ticket Assurance?
Anchor Operating System is not responsible for giving money back due to canceled or scheduled events by organizers or ticket sellers. Customers need to get a confirmation of the new event date in case of a postponed event or get a refund from the event organizers or ticket sellers. Another thing to understand is that customers are legally entitled to get a refund of events for national or local lockdowns.
It's vital to understand that ticket insurance covers only situations beyond your control. You cannot claim a refund if you couldn't attend an event for lack of preparation or just decided to skip the event, or cannot show proof of unused tickets or illness due to pre-existing medical conditions. If you can't present the doctor's report, you cannot get a refund. Not attending an event due to pregnancy symptoms also does not qualify for a refund. Therefore, it is necessary to ensure that customers check the policy of ticket assurance before getting it.
Overall, offering customer ticket assurance helps them think ahead to protect their transactions and impart great peace of mind to customers. And it gives ticketing companies a customer's trust and a better brand reputation.
Get ticket assurance for industries such as: