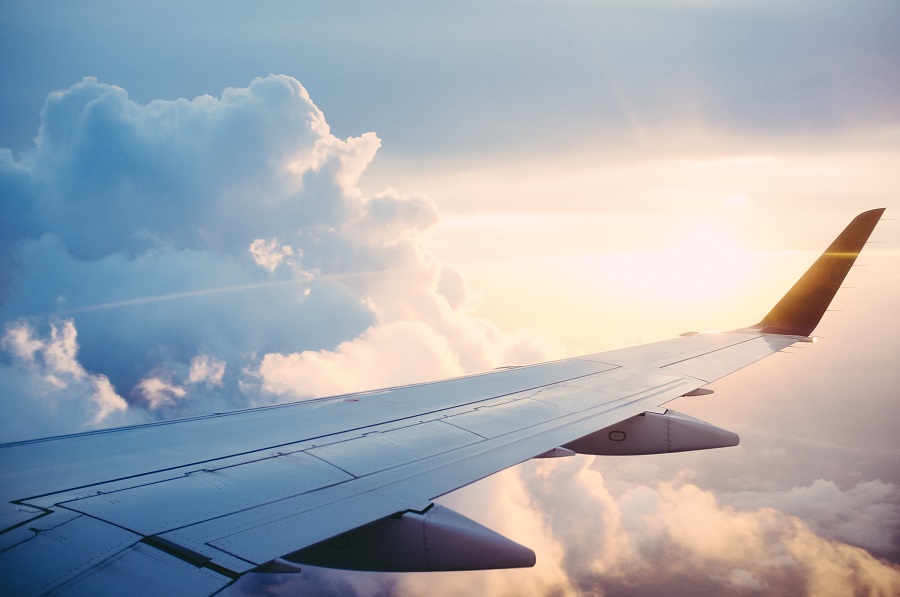 A Guide to Travel API Integration
Updated 3/14/23
The increasing level of digitization is helping customers and businesses get easier solutions. Travel agencies have multiple operations to manage, and digital all-in-one platforms can give them the necessary solutions. The fact is that digitalization is offering solutions to every market vertical. Travel agencies require using an efficient travel portal.
It can help customers to recognize and access your platforms whenever they need to plan a journey. Single platform solutions via APIs are becoming increasingly popular with each passing day. Anchor iO has brought integrated solutions for travel businesses with its high-performing Travel API integration to other websites for complete solutions on a single platform delivering complete travel solutions right from one location.
Those new to the functionality of travel APIs can understand all the aspects in this blog. We will describe things for anyone who wants to use the travel APIs for the first time. You need to consider several things while choosing the right Reservation API for your travel agency.
You need to understand different aspects, such as
Functionality
Features
Benefits
etc.
This write-up will give you complete information about Travel APIs and how to choose the right travel API app or provider for your company.
Let's cover everything in an easy step-by-step approach.
What is a Travel API?
How does the Travel API work
Benefits of Travel APIs Integration
Considerations to make while Choosing the Best Travel API Service Provider
What is a Travel API?
As the name implies, travel API is an application interface for streamlining the interactions between travel suppliers and those who want to get the solutions. This API also brings together various travel products from third-party integration or aggregators. A travel API operates with the aim and functionality to showcase the best travel options to prospective customers delivering them an excellent reservation booking experience.
Travel Aggregators
Travel aggregators comprise information for:
• Flight reservation APIs
• Hotel APIs
• Car rental APIs
And more.
Simply speaking, the best travel API acts as a bridge between two different software applications offering a flow of particular kinds of information each and allowing them to communicate with each other. A travel API transmits customers' travel requests and consolidates all the necessary information to give them the right information.
How Does a Travel API work?
A customer must link and communicate with the travel consolidator to get the information about the most affordable flight ticket. As you get the right link, the next thing that happens is a travel consolidator that transmits your message to the service provider to display the cheap flight booking rates so that you can proceed further. This is what happens as you type your query. The API starts searching for the best hotel and flights with details of timings and prices. As you get comprehensive information on your screen, you can make a choice and book swiftly.
Benefits of Travel APIs Integration
Facilitates Information Sharing
Travel APIs allow travel agencies to get before the customers an updated inventory of hotels, car rentals, flights, and other requisites from different consolidators. It helps you give the customers the most suitable flight and hotel options.
Forgoes the Need for Inventory Management and Maintenance
And Online Travel Agency (OTA API) needs to be developer-friendly. A Travel API for developers is easy for them to process, and it is useful for customers to make flight reservations, book hotel accommodations and car rentals and for the other facilities on the website. Moreover, it saves all contributing travel agencies from the need to manage to maintain their inventory.
Travel API Increases Customer Engagement and Retention
APIs are intelligent systems that will make the customer stay on your travel website to let them complete the flight or hotel reservation task. They ensure that customers do not get redirected to another website. Moreover, API integrations allow the travel agent to collect payments through secure gateways.
Developer Friendly and User-Friendly
Travel APIs allow seamless integration of third-party integration existing travel websites. This helps travel agencies make flight bookings, hotel bookings, and other APIs for using the best functional flow.
You get a lot of benefits for your business as you implement travel APIs. However, all APIs are not the same. And you need to choose the right OTAs for your business. Therefore, it is vital to understand the consideration you need to make to choose the most suitable travel API service provider for your business.
Considerations to Choose A Travel API Service Provider
Availability, Pricing, and Support
You need to check if the service provider offers full support for the travel API integration, including API integration for the best in regional bookings. Find out if they give service for consolidating formatting for different modules such as hotel booking, flight booking, and car rental facilities in their APIs.
Getting Started
The service provider needs to provide you with the appropriate reservation API documentation. With the documentation, it can require a little longer to implement the API. Getting started needs you to sign a contract. API documentation has technical details related to APIs, like rules, parameters, and services.
Post-Integration Services
Not only do you need to check for the real-time availability of the flights and travel bookings after the API implementation, but in case of any glitches, it is important for the service providers to offer your support in a stipulated schedule that is reasonable enough.
Anchor Operating System provides you with the best range of travel solutions, including integrating white-label travel websites and API development to integration. It lets you integrate the best third-party integrations into your existing website. You may choose to give us 100% web hosting of your website or give us the SDK embedded on your site.
Online Travel Agencies like us provide our customers exclusive and complete travel solutions from a single platform. The main aim is to offer excellent functionality to give the customer the best experience. As you now know how to travel APIs work and what they bring to your business, you cannot miss on adding them to spearhead your workforce for growing your business. Feel free to reach out to the Anchor team to learn more. And read about more industries here:
More About Travel APIs
Security and privacy are essential when it comes to sharing data through travel APIs. API providers typically have security measures in place to ensure that the data that is shared between systems is kept confidential and protected from unauthorized access. These security measures can include data encryption, authentication protocols, and access controls. It's important for businesses to work with API providers who prioritize security and have a good track record in protecting customer data.
Another advantage of using travel APIs is the potential for businesses to gain a competitive advantage over their competitors. By offering customers a seamless and personalized experience, businesses can differentiate themselves from other players in the market. For example, an online travel agency may use an API to offer customers a customized travel itinerary that takes into account their travel history, preferences, and budget. This level of personalization can help businesses build customer loyalty and increase customer satisfaction.
Looking to the future, the travel industry is poised for continued growth and innovation, and travel APIs will play an important role in this evolution. For example, the rise of smart home devices and virtual assistants has led to the development of voice-activated travel booking systems that use travel APIs to retrieve information and make reservations. In addition, the use of blockchain technology in the travel industry is gaining momentum, and travel APIs can help facilitate the sharing of data securely and transparently across different systems.
As technology continues to advance, it's important for businesses to stay up-to-date on the latest trends and developments in the travel industry. By understanding how travel APIs can be used to improve their operations and enhance the customer experience, businesses can stay competitive and adapt to changes in the industry. As such, businesses should be proactive in exploring new ways to use travel APIs and stay ahead of the curve.