The Anchor Inventory Management system consists of key features that are required to manage your deliveries, stocktake, internal stock movement, usage and costs. Anchor Inventory control systems includes;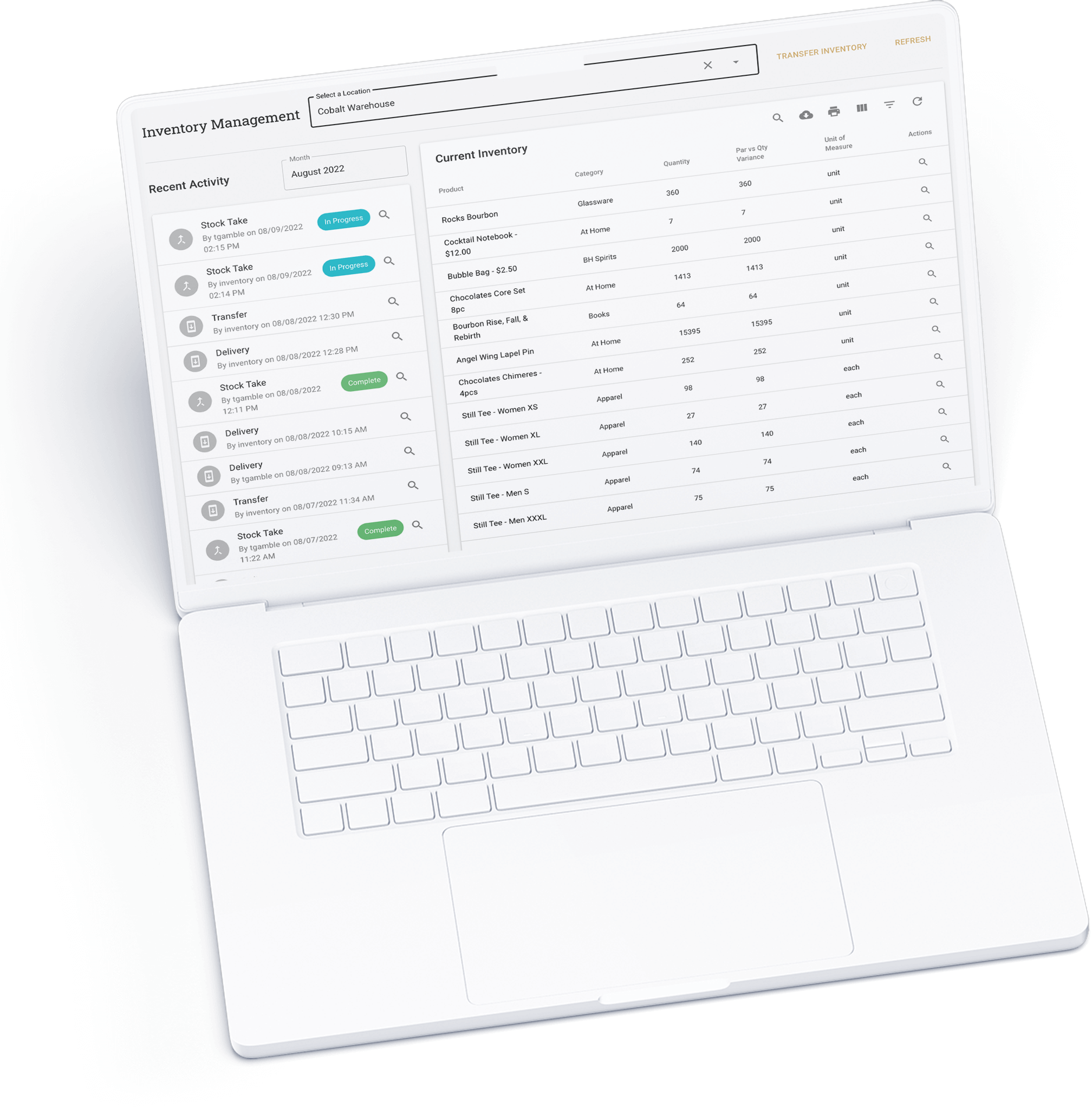 Delivery acceptance that allows users to scan in items upon deliver and add them immediately to your inventory

A Stocktake can be conducted digitally on multiple devices for multiple locations at one time with no paper, and tracked online for Manager review and approval

Logging internal Stock Transfers is seamless and automatically updates your inventory levels. Anchor log all of the movement for easy auditing and tracking.

Inventory Reporting covers both the movement of inventory, level of inventory in each department, and the value of goods at each inventory location.