A
Amusement Park Ticketing Software
Built by operators for amusement & theme park operators
Anchor is more than a ticketing platform for your Attractions business. It is a cloud-based control panel that manages the integration of 3rd party partners, ingestion of all data, and production of centralized solutions.
2018
Year We Were Founded
10
Countries using our products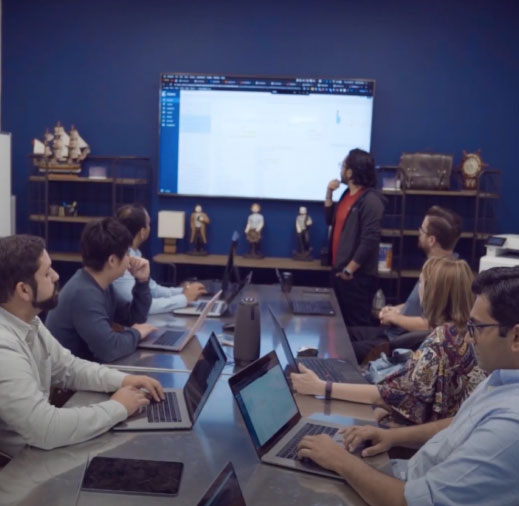 Our Approach
Results oriented
Anchor provides a seamless, frictionless, and holistic digital journey that enhances the guest experience
The Human Element
What's our secret? Great people.
Encore Studios by Hornblower is the amazing team dedicated to creating quality software, integrating third-party partners, ingestion all data, and producing centralized solutions for the transportation and hospitality industry
Anchor Amusement Park Ticketing Software
Festivals are indeed big business. Anchor has designed ticketing and marketing solutions that help businesses grow and have a greater outreach to their fan base. This app handles for you the rush hour, high-demand on sale. They allow you to track the booking and give customers seamless scanning entry experiences.
How does Anchor provide Robust Box Office Solutions?
Anchor amusement park ticketing software provides tailored services for single event on-sales and customized VIP or group package options. They also give RFID wristband solutions. They offer the right tools for managing and processing tickets at all times in your events. It helps maximize the function of your marketing team.
At Anchor, we handle everything for a business, from the need for a new website, email services, reporting or analysis, and digital and placement; we cover you fully with our robust API integration and SDK-based hosting solutions.
Get Customer Insights
At Anchor, we have data storage and analysis to give you data-driven insights based on highly actionable data at a single location. For example, the amusement park ticketing software comes with customized, easy-to-read dashboards highlighting purchase patterns and offering customer insights. In addition, the system provides several standard reports, which means you get all the vital information in an easily readable pattern.
Anywhere and Anytime Ticketing and Reporting
Anchor gives ticketing, scanning, and reporting solutions on your mobile device. Also, it offers sales solutions that quickly make it easy for customers to purchase and transfer tickets to your events. At the same time, giving you access to control with data gathering for getting meaningful insight for business fast and intuitively.
Wire your Business For Success
We customize app solutions and equip your business with all tools needed for success. This amusement park ticketing software has the right functionality and tools to let your event run well. From mobile selling stations to scanning tools come along to give fans a safe and easy entry.
Higher Profitability for Your Business
Our amusement park ticketing software is based on an annual license based on how many tickets you need every year.
You can check the calculation and see the benefits of Anchor amusement park ticketing software which is a cost-effective way of selling event tickets.
Barcode System of Ticketing Rules out Fraud 
Anchor software gives real-time gated control for ticket validation. It integrates with tablets, laptops, and handheld scanners for different users at each entrance. The software also helps create barcode tickets, and the system provides ticket printing support for the most popular ticket printers. It also has the print-at-home option. Moreover, it allows for ticket scanning with advanced technology that helps get people inside the gate fast to prevent fraud. It also provides handheld scanners you can rent or buy for an amusement park. You can attach them to USB or wireless.
An integrated barcode ticket system is instrumental in increasing gate efficiency and can help you control staffing costs.
It lets you make more money with ticket advertising.  
When you have suppliers and vendors contributing to your event, selling tickets in your advertising space on the event PDF ticket is recommended.
Automatic Ticket Price Changes Adjustment
At Anchor, we offer dynamic ticket pricing to help you increase ticket prices automatically with events drawing near. You can also easily set an estimated schedule system for adjusting the ticket price changes after a certain number of days before an event. For example, the amusement park ticketing software lets you offer customers early bird pricing for a particular time and increases the event's price on the final day.
Summary of Benefits
Anchor amusement park ticketing software helps in event ticketing with custom e-ticketing for your branding. You can create tickets in HTML format to give them a desirable look.
Delayed ticket sending also allows you to send the tickets out. You don't have to fix them for paying once customers have paid for them.
The deposit Payment feature provides for an installment-based payment stem or customer. Customers can pay however much they pay as they log in.
Anchor theme park software has several payment gateways, such as Paypal or Cashapp, Venmo, GPay, and ApplePay, to allow customers to choose their preferred mode of payment and pay hassle-free.
Anchor theme park software allows for creating and sending tickets as soon as a customer purchases them.
The software also allows for real-time statistics. Allowing you to look at the number of tickets bought on what day, the progress of events, and other valuable data.
You can also refund and resell tickets with the functionality of the software.
You can give customer promo codes allowing for a percentage or set amount of money to be depicted from the total amount.
Timeslot Ticketing: You can offer a ticket for a set duration allowing the customer to choose the date and slot of the event.
Anchor theme park software also provides for the selling of tickets by customers if they don't want to attend the event due to unavoidable circumstances.
Anchor Theme Park Software System FAQs
How long does starting with the Ticket Booking Software setup take?
You need to give us six weeks to create a customized Anchor iO ticket-selling app for your business.
My Amusement Park Business is complex. Can Anchor prove helpful?
Yes, Anchor Anchor amusement park ticketing software makes business operations easier. It allows for several booking solutions that help fraud management and helps give you more leads and conversion.
How does Anchor amusement park ticketing software integrate with our website?
It's all your choice! Either we can ultimately host your website for you, or you can give the SDK embedded on your site.
What is your pricing structure?
Anchor amusement park ticketing software provides businesses two choices of pricing structure so they may choose per their requirements. They are at 4% and 7% of web-based sales. Learn more on payments.
What third-party apps do you integrate with?
Anchor API covers most third-party platforms to give relevant traffic. They include Tiqets, Google Things To Do, Musement, Viator, CityPass, GoCity, Rezdy, Ventrata, GetYourGuide, and Expedia. All our clients get all these integrations/
What support is included?
Your Amusement Park Ticketing business get tech support for any issues in 24 hours by a team dedicated to their business. They also get access to a support portal. In addition, our client gets access to a dedicated Slack Channel with the premium package.
Our values
Be Honest, Don't Be Afraid