A
Attractions Ticketing & Management Software
Built by operators for attractions operators
Anchor is more than a ticketing platform for your Attractions business. It is a cloud-based control panel that manages the integration of 3rd party partners, ingestion of all data, and production of centralized solutions.
2018
Year We Were Founded
10
Countries using our products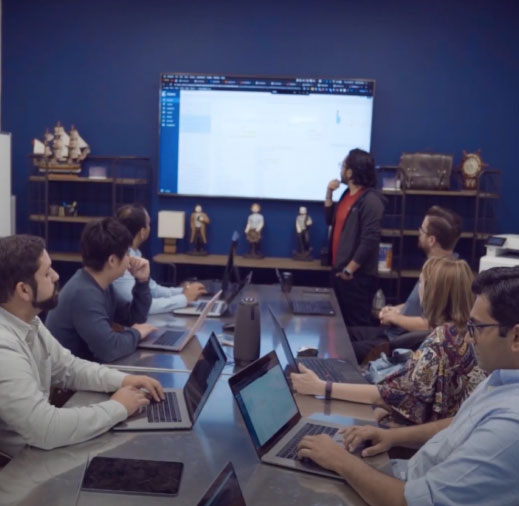 Our Approach
Results oriented
Anchor provides a seamless, frictionless, and holistic digital journey that enhances the guest experience
The Human Element
What's our secret? Great people.
Encore Studios by Hornblower is the amazing team dedicated to creating quality software, integrating third-party partners, ingestion all data, and producing centralized solutions for the transportation and hospitality industry
Updated 3/14/23
Attractions are the core of the tourism industry. If you run an Attraction business, you cannot miss opportunities when customers want to book. Especially online. Otherwise, they just may end up going to your competitors. Anchor Operating System is designed to serve the needs of the Attractions business globally. Like other industries, Attractions are seeing several changes. Companies that tap into the potential of the best operating systems for their business will take the lead in their industry.
Anchor Operating System allows you to keep track of your booking and event ticketing, along with a wealth of other information to help make quick and efficient decisions.
Integrating Anchor Operating System into your business means giving customers the ultimate experience when it comes to your product. Giving customers a simple, yet beautiful way to book their favorite attractions, they will be more likely to come back. User experience is a big factor in the purchase journey and Anchor can seamlessly integrate that into your business.
What Makes Anchor Operating System A Top Attractions Management Software?
Anchor Attractions event ticketing software is mobile-friendly; it offers a cloud-based control panel alongside third-party data integration and storage. It lets you access a clear booking history report and gives insights into the platforms giving the most traffic. It also makes booking swift with robust, accessible payment collection portals with full encryption.
Customization
Anchor Operating System is an Attraction reservation system software that helps you build interest and the schedule. It gives you the best price point to gain an advantage in the industry competition. It gives you great flexibility allowing you to adjust
Customized date ranges
Dynamic pricing
Variable ticket types
Route options
And sales source availability.
Anchor's Advanced Technology Solutions for Attractions Ticketing Management
Save Money
Anchor Operating Systems has no setup and no monthly fees. You just need to choose from our 4 % or 7 % of the web sales.
Anchor's unique features give you a state-of-art system that offers potential customers an immersive experience of what it's like planning the destinations of their choice with you. Every step is about providing the best user experience.
Mobile Ready
Online users do not want to take long to find their best destinations and plan to enjoy them in the best manner. In a fast world, they need the convenience of anytime, anywhere bookings through a mobile-friendly website with a seamless check-out flow. Swipe cards let you accept payments quickly and save the customer's billing information for later use.
You have a dashboard that gives you easy access to bookings, conversion, and clear, detailed reports with Anchor Ops on your mobile device or web browser.
Anchor Operating System for Attractions event ticketing provides for touchless payments via credit cards, ApplePay, and GooglePay, making the booking and ticketing of your Attractions itinerary a swift process.
Encourages customer feedback
Anchor's live chat feature lets you get direct customer feedback. Anchor also gives you a comparative analysis of different itineraries and helps you know what they prefer at a time. It provides complete solutions for customers' online booking and ticketing through API integration. Customers can access you 24*7 for event ticketing or booking for your Attraction packages.
Anchor OS gives you
Online itinerary booking portal
Ticket inventory management
Customized Email Communications
Dynamic Tours insight modules
API integration for attractions and events packages
SEO friendly features
Mobile responsiveness
Advanced reports and insights
Automation for markup, refund, cancellation, or commission
The Anchor automated ticketing software for the Attractions industry lets you make the most of the various sales channels such as front desk, call center, B2C, B2B, B2B2B, B2B2C, and more. You have a cost-effective and practical API allowing your customers to book tickets and events with you online.
It comes with XML and GDS integration and provides industry data in one place. You can easily manage your business from anywhere with this comprehensive Attractions Tours booking management system.
Next Level Functionality
Anchor is equipped with the most powerful and highly intuitive market solutions. Anchor operating systems help you quickly look at your sales, traffic channels, and much more. They also generate audit-friendly reports for your accounting department, giving a clear picture of the details of your sales with Excel-like toolsets.
Developer Friendly
Your business gets access to multiple channels to generate traffic. For example, Anchor is compatible with Expedia, GetYourGuide, Google Things To Do, Musement, Viator, and more.
You have an innovative and robust API for selling attraction tickets and event booking via direct integrations.
Attractions Ticketing System FAQs
How long would starting with the Anchor Attractions management system setup take?
We only need six weeks to completely customize the Anchor platform for your Attraction business.
My Attractions Business is complex. Can Anchor prove helpful?
Anchor Attractions Operating System can sort your complex needs with simple solutions to grow your business. It is equipped with multiple features to facilitate attraction booking by relevant customers. Tell us more about your Attraction business, and we'll select the best features of Anchor to support your business.
How does Anchor integrate with our Attractions booking website?
It's your choice. You can allow us to host your web service or provide us with the SDK embedded on your site.
What is your pricing structure?
We're offering two pricing structures, at 4% and 7% of web-based sales, to let you choose whatever suits your business the best. Learn more here.
What third-party apps do you integrate with?
We offer direct third-party integrations with Viator, CityPass, Google Things To Do, Musement, GoCity, Tiqets, GetYourGuide, Expedia, Ventrata, and Rezdy. Of course, you get all these integrations with any Anchor's packages.
What support is included?
Our Attraction site clients receive complete tech support within 24 hours from a team dedicated to your project. Furthermore, you get access to a support portal. Our premium package gives you access to a dedicated Slack channel.
More About Attractions
Welcome to the world of attractions! Whether you're running a theme park, museum, or zoo, ticketing software can help you take your business to the next level. With this high-tech tool, you can streamline your operations, enhance the customer experience, and increase your revenue potential.
First things first, ticketing software can make your ticketing process as smooth as a ride on a roller coaster. Visitors can purchase tickets online or through mobile apps, avoiding long queues and paper tickets. With automated ticket sales, you'll save time and resources that can be better spent making your attraction even more amazing!
But ticketing software isn't just about convenience. It can also help you maximize your revenue potential. With real-time data and analytics, you can adjust ticket prices based on demand, optimize capacity and staffing, and manage your inventory effectively. Plus, the data you collect can provide valuable insights into visitor behavior and preferences, helping you better understand and meet the needs of your customers.
And let's not forget about security! Ticketing software can help you prevent fraudulent tickets and ensure that only valid ticket holders are allowed to enter your attraction. With advanced security measures like barcodes, QR codes, or NFC technology, you can keep your business safe and secure.
Our values
Be Honest, Don't Be Afraid