A
Aviation & Plane Ticket Booking Software
Built by operators for aviation & flight operators
Anchor is more than a ticketing platform for your train business. It is a cloud-based control panel that manages the integration of 3rd party partners, ingestion of all data, and production of centralized solutions.
2018
Year We Were Founded
10
Countries using our products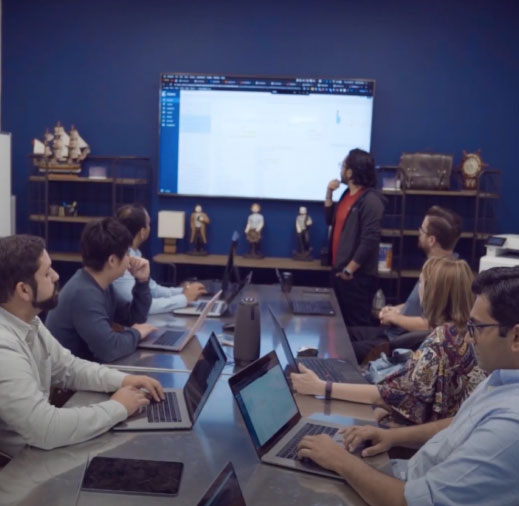 Our Approach
Results oriented
Anchor provides a seamless, frictionless, and holistic digital journey that enhances the guest experience
The Human Element
What's our secret? Great people.
Encore Studios by Hornblower is the amazing team dedicated to creating quality software, integrating third-party partners, ingestion all data, and producing centralized solutions for the transportation and hospitality industry
Anchor Plane Booking Software (Aviation & Aircraft Ticketing)
Anchor plane ticketing software has advanced functionality and plans to book software features. It has features such as third-party supplier integration
GDS connectivity
Inventory management
Quotation management
B2B/B2C booking engine
One-way/round-trip
Multi-city search option
Reservation management
Apart from this, the Software gives you comprehensive reporting and customer management.
The Software is built by applying a customized design and layout and provides multi-currency payment gateway integration with different cashless transaction options such as GooglePay, ApplePay, Venmo, and credit cards.
Anchor team has a professional team that has created this Flight Booking Engine using B2B and B2C models. It has all the functionalities and features to allow travel agencies to sell flight tickets to B2B/B2C customers per real-time flight availability and fares.
The plane booking software is integrated with single and multiple third-party APIs (IATA and non -ATA based agents) and LCCs. It can have single or multiple GDS integration per your requirements. Anchor plane ticketing software lets travelers from across the globe find flights, book them, and make an online payments. This Software handles and displays data for flight schedules
Passenger reservations
And ticket records.
Anchor does this with the help of the Aviation Booking Quotation System. This lets the travel agents get a better customer travel process and boost revenues. The Software helps you in the management of real-time flight inventory and prices. The Software has robust Flight Booking Quotation Management through
Multiple currencies.
Multiple payment gateways
And in multiple languages.
Our Flight Module team develops tailored solutions with the booking system for planes giving complete Flight Booking IT Solutions for travel agencies.
The various flight search features and options include things such as round-trip, one-way, flight reservations, flight cancellation,
It also provides a flight quotation booking system and other travel services such as hotels and transfers.
Airline Reservation System
The planes booking system is a web-based system for improving various aspects such as
Flight data
Flight schedules
Seat availability
Flight fares
And reservations from all airlines.
This is accomplished with integration into the global distribution system. In addition, it helps real-time prices and inventory for travel agents and customers to book flight tickets online.
You can let us know about the best Airline Reservation System benefits and features you want in your Software.
Why You Should Choose Anchor Planes Ticket Reservation:
Mobile-friendly design
Customizable System
Swift error-free online reservation
Multi-city search options
Multi-currency option
Multi-language options
Reservation Management
Inventory Management
Payment gateway integration
Benefits of Anchor Planes Booking System for Travel Businesses
Anchor plane ticketing software offers a 100% solution for plane ticket quotation booking system that helps the airlines and travel businesses in flight ticket distribution online on several multiple channels. It also has insights into how you can boost reservations for upcoming flights.
This plane booking system provides an effective API for bringing together all flight-related data into a single online portal that lets customers compare the different flight options and fares.
This Software provides unique solutions because it is a complete software solution incorporating GDS/Flight XML services with the travel agent portal to give flights uneasy access to all flight data and online functionality. Overall, this system lowers the cost of development, operations, and maintenance.
Customers can not just book flights but also other services like tours, activities, hotels, and tourist attractions. In addition, it provides dynamic packages and transfers to enhance customer experience leading to more online bookings and higher revenues.
Anchor iO plane ticketing software also helps inventory management and online reservations, including all the information necessary for a fully informed decision. It provides customers:
Flight schedules
Flight fares
Fare tariffs
Seat availability
Passenger reservations
And flight ticket bookings records on a travel website.
Why Should Travel Industry Leverage Flight Booking System
Anchor Flight Booking System provides a top-notch flight booking quotation system giving an excellent Flight Booking IT Solution that will act as a flight booking engine for travel agent business.
You can customize your plane ticketing software by choosing from the different flight module features such as:
Flight Reservation
Modification
Flight Booking Quotation
Flight API Integration
And more.
This plane ticketing and booking software help online travel agencies with flight-related searches. Moreover, the flight booking system provides a great customer experience as the users can also get deals such as hotels, vacation packages, transfers, and more.
Summary of top-notch flight booking system features
The various flight booking features include:
B2B and B2C Travel Portal.
Flight Quotation Booking System
Flight pricing search.
Flight duration sorting.
Calendar Availability.
Filters For flight Search
Search Domestic and International Flights.
Real-time Flight booking
One-way/Round-trip/Multi-city Search Option.
Booking Confirmation via Email.
Channel management ( OTAs)
Multicurrency & Multilanguage.
Detailed reporting of Business Profitability.
Third-Party Integration.
Multiple Payment Options.
Invoice Management
Travel Date Reminder
Customized Flight Booking IT Solutions.
Anchor Operating Systems plane ticketing software is a cost-effective and straightforward solution with seamless integration of Anchor SDK on your site. You don't pay any setup fees or monthly fees. We have a simple 4 % or 7% of online bookings payment. That is why we work with a vested interest to bring you leads.
Anchor Operating Systems Plane Ticketing Software System FAQs
How long does it take to set up and start with the Anchor Operating Systems Plane Ticketing Software System?
We need only six weeks to build a completely customized Anchor Plane booking platform for your travel business.
My Travel Business is complex. Can Anchor prove helpful?
Yes, Anchor Operating Systems Plane Ticketing Software System is done to sort issues faced by travel agencies with the best flight and booking solutions. In addition, we create Software that increases bookings and revenues to enhance your business.
How does Anchor integrate with our Plane Ticketing and Booking website?
It's up to you to let us host your site or give us an SDK embedded on your site.
What is your pricing structure?
For your convenience, we have two pricing structures, at 4% and 7% of web-based sales. You can choose one as per your business needs.
What third-party apps do you integrate with?
Our third-party integrations cover most travel apps, for example, Viator, CityPass, GoCity, Tiqets, Google Things To Do, Musement, GetYourGuide, Expedia, Ventrata, and Rezdy. You get all the integration with all of Anchor's packages.
What support is included?
Anchor Operating Systems Plane Ticketing Software System clients get complete tech support with a dedicated team that responds within 24 hours. Also, you can access a support portal. Our premium package clients get an additional dedicated Slack channel access.
Our values
Be Honest, Don't Be Afraid