A
Conference Events Ticketing & Booking Software
Built by operators for conference operators
Anchor is more than a ticketing platform for the conferences you host. It is a cloud-based control panel that manages the integration of 3rd party partners, ingestion of all data, and production of centralized solutions.
2018
Year We Were Founded
10
Countries using our products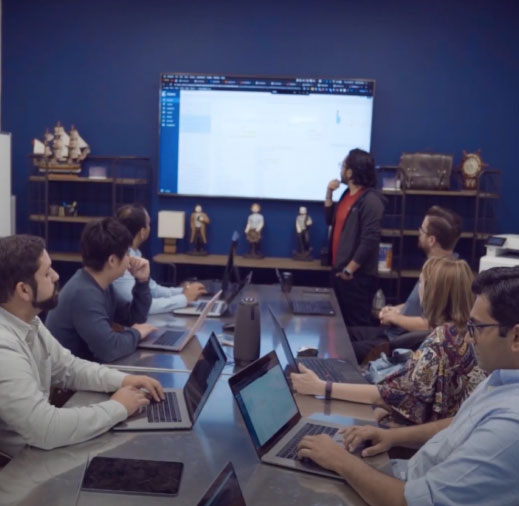 Our Approach
Results oriented
Anchor provides a seamless, frictionless, and holistic digital journey that enhances the guest experience
The Human Element
What's our secret? Great people.
Encore Studios by Hornblower is the amazing team dedicated to creating quality software, integrating third-party partners, ingestion all data, and producing centralized solutions for the transportation and hospitality industry
Why Should You Get Conference Event Registration Software?
The best event planners know the challenges they face in event planning, especially if they have to do it in the traditional way. But, using software and apps to simplify things is nothing short of an essential service for events and conferences, especially if you have planned them regularly. Otherwise, too, there are several challenges that can come up despite your best intentions. This can be unfavorable weather conditions or an unexpectedly high number of attendees turning up for the conference. All this could ruin your efforts to make the event a master blaster. This is where conference event software can help you with.
Trade shows are like a backbone of marketing in the b2B industries ecosystem. The fact is that B2B organizations spend about 40.7% of their marketing budgets on trade shows and conferences. Let's discuss how event and conference management apps can benefit trade shows and fence organizers.
Budget Control
Planning corporate confessions is not easy. It requires a budget. There are various expenses such as accommodation, travel, venue expenses, and other arrangements. All this can pile up unexpectedly high, and you may feel short on budget. Moreover, for most event planners, budget-cutting can increase their problems. That's why ensuring value from every penny you spend is going to give you comfort and the best value. And this is where event management software can help event planners.
The organizers can get a complete overview and clear details on all the operations and expenditures related to the event. The constant monitoring of the situation can help you set a realistic budget and also keep the expenditure in control. In the end, you can spend more than you spend.
Better Time Management
There are surely going time lapses and snags in certain parts of your event. But, you know what. Event management software like Anchor iO can help you get proper work management. If you do things, there can be several errors like eng invites, attendees not reaching in time or issues with vendor prices and quotes, and wrong information to various steps. An event app can help to streamline things meticulously and accurately. There are zero chances of human error.
More Efficiency
Conference management software will streamline the workflow per whatever you have decided, and this is going to certainly boost planning efficiency. The various automation processes in the even software can track the different aspects such as marketing
Contract management
Checklists
and CRM
Event management software helps you handle your daily activities.
Make sure that you check all these features in the event management software you choose so that you can get the right functionality per your requirements.
Optimize Promotions
Event funding is an important aspect. And it's vital that event promotion doesn't be a reason for botheration for you and moreover, it's not going to be cheap, however, with conference management software. You can get robust event promotions without burdening your bank. Customized conference and event software lets you leverage various methods and platforms for promotions such as SEO, email, SEO, social media, and third-party integration that can draw the right audience to your event. Event marketing needs to be done months or even years before the event has to actually take alc. The best event management software also provides a channel where prospective attendees can help the community with the event managers and organizers.
Email marketing features in your event management software will help you to specifically reach out to the target audiences or prospective attendees. Moreover, taking into account their choices for media pick-ups or their social media engagement, you can generate a number of leads through your events. These tools help you to generate a number of leads and convert them.
Simple registration process
Most event planners can easily use the software to meet the requirements of modern consumers. Consumers like stay posted n the digital experiences for an event and conference before they register for it online. When you can give them an insight into your event through videos and a review of other customers on your apps that they download, they are more likely to give a positive response. Such tools help to boat conference registration.
Leverage Online Payment
Online payments are an easy way to help customers get confirmation that they are now registered for an event. Conference and event management software comes with various features allowing attendees to pay easily on their chosen trusted platforms such as PayPay, ApplePay, and GooglePay for contactless payments. When you handle booking with this software, it helps you to get an account of the customer who actually booked with you.
Automation for helping Team Focus on Core Events
Not only do you cut down the cost and control the budget, but you can also save the energy and time of your sales staff on more important issues. You get functionality such as reports, information management, and response to inquiries that remove the need for more people to do the same tasks.
Event Management Software: What to Look For
All event and fence management software is not equal. What you need is a customized system that works in sync with your requirements. Think of the tools you need that can help you in getting better meetings and also help you to get successful results from your events and conferences. Typically the functionalities you require from your conference management software include.
Event Registration
Email Marketing
Multiple Events Management
Robust Reporting
Website/Landing Page Construction/SEO
Third-party Integrations for pulling in More Traffic.
Business events are an integral part of any agency and industry. They can have a significant boost in the growth and economy of your organization. However, now event planning is not burdensome but a much more hassle-free, transparent and fruitful process with the utilization of conference software. They help to counter issues such as budget constraints, dilemmas on technology, or schedule. The good news is that you can be on top of most issues that you can counter in successful event management using customized event and conference software like Anchor. Learn more about this from our experts. Reach out to us now.
Our values
Be Honest, Don't Be Afraid