A
Ferry Ticketing Software
Built by operators for ferry operators
Anchor is more than a ticketing platform for your ferry business. It is a cloud-based control panel that manages the integration of 3rd party partners, ingestion of all data, and production of centralized solutions.
2018
Year We Were Founded
10
Countries using our products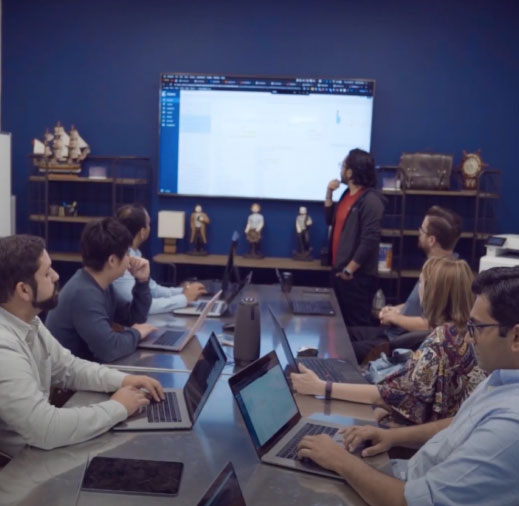 Our Approach
Results oriented
Anchor provides a seamless, frictionless, and holistic digital journey that enhances the guest experience
The Human Element
What's our secret? Great people.
Encore Studios by Hornblower is the amazing team dedicated to creating quality software, integrating third-party partners, ingestion all data, and producing centralized solutions for the transportation and hospitality industry
Anchor operating system for the Ferries industry is designed to bring your business some booking and increased revenues. The System helps you to keep track of bookings and event ticketing most simply. This Ferries booking software gives you all the essential information such as date-wise prices, the number of bookings with dynamic prices, itinerary, and most popular events with your customers. With Anchor Ferries Tours Ticketing Software, your customers can instantly book with you from various platforms while getting complete information about your events and Ferry bookings.
What Makes Anchor Operating System Top Ferries Management Software?
Anchor Ferries event ticketing software features an encrypted payments platform, a comprehensive cloud-based control panel to manage multiple third-party integrations, secured data storage, and intelligent analysis to give you solutions and cost-efficient management.
Customization
Anchor Operating System is a Ferries reservation system software letting businesses build event scheduling and pricing through various features, including, but not limited to.
Custom date ranges inclusion
Dynamic pricing.
Unique ticket types and inventory management
Route options for customers
And sales source availability.
Advanced Technology Solutions for Ferries Ticketing Management
Get More Bookings
Anchor makes the most earnest efforts to bring you more leads and conversions. We not only want to make your business a success but also easy to operate for you. We offer you a state-of-art system with our software to give customers realistic views of what the ferry tours will be like.
Mobile Ready
With a mobile-ready website, your customers can book with you anytime, anywhere. And pay in a hassle-free way in a minimalistic and easy checkout. In addition, Anchor supports cashless transactions through credit cards, GooglePay and ApplePay. The software also securely saves your customer's billing information for use later.
Personalized Dashboard
With the Anchor app, you have an easily accessible customized to give you complete information about your bookings, leads, manifests, and exclusive accounts and operations reports on your iOS device or a mobile web browser.
We strategize ways customers would love to navigate through your pages and website and not leave carts midway due to glitches in checkout pathways. Using the best price points and offering the tailored discount individually to the most deserving customers is also possible through Anchor Ferries ticketing system software. We design it to get you more bookings.
Extra Features for More Business
We customize the app if you want to leverage the benefit of your partnership with other businesses such as travel agencies. In addition, we can bring global customers through various platforms and intelligent outreach solutions.
Cost-effective Event Booking Software
Anchor Ferries ticketing and booking software allow you to book directly on your website. It also brings traffic to your website giving great SEO results and subsequently more traffic. Also, direct booking on your website means you get more conversions at no extra cost. You don't need to pay monthly or set up fees. You get cost-effective solutions with easy sales-based packages. They ensure we work hard for you of our vested interest in your success.
Insightful Software
Anchor Ferries management software has data collection and analytics features that also give you detailed reports and insight into the improvements and innovations that can help you get more customers or meet the expectations of your existing prospective customers. You know what to plan ahead by uncovering popular events and Ferries with customers.
Customer Feedback
Anchor's live chat feature also encourages direct feedback from the customers. The software also gives you access to operations and sales reports with a comprehensive account of platforms bringing you the most sales, customers who invested most with you, sales through organic and paid channels, and much more. The reports also let you make a comparative analysis of the season customers prefer to book with you. Mobile friendly API lets customers reach out to you 24*7 for your Ferry and events booking.
The software provides:
Event booking portal
Ticket Assurance and inventory management.
Customized Email communications
Dynamic event insight modules
API integration for Ferries tour packages
SEO friendly features
Mobile responsive functionality
Advanced reports features
Swift tour and event booking
Automation for markup, refund, cancellation, or commission
Anchor OS automated ticketing software for Ferries provides you with more booking and leads for several channels. You can make the most of the different points of sales through multiple channels such as a call center, front desk, B2C, B2B, B2B2B, B2B2C, and more.
You get a low-cost, and practical online Ferries ticketing and events booking system integrated with XML, GDS, and multi-channel API integration. Moreover, the comprehensive account operations and management functionality with efficient reporting modules make it an audit-friendly software.
Next Level Functionality
Anchor Operating Systems Ferries management software gives you full accounts of monthly, quarterly, or annual sales, visits, conversions, traffic channels, and much more information about bookings. You get all the information in a simple format that you can easily understand. It is possible due to the complete and clear insight into the sales through Excel-like toolsets.
Developer Friendly
Intelligent and powerful API helps you to sell Ferries tickets via multiple channels through direct anchor API integrations. Your System will be compatible with GetYourGuide, Google Things To Do, Expedia, Musement, Viator, and more.
Ferries Booking & Ticketing System FAQs
How long does starting with the Anchor Ferries management system setup take?
We need only six weeks to offer you a customized Anchor platform for your Ferries.
My Ferry Business is complex. Can Anchor prove helpful?
Anchor Ferries Operating System can help sort complex needs and offer simple solutions to grow your business. Your app has multiple features to give you more bookings for Ferries ticketing. Tell us more about your Ferries business, and we'll find the most about the highly convenient features to grow your business.
How does Anchor integrate with our Ferries website?
The option is with you to host a web service or provide us with the SDK embedded on your site.
What is your pricing structure?
We have created two pricing structures, at 4% and 7% of web-based sales, for you to choose from. Go for the one that suits your business needs. Learn more here.
What third-party apps do you integrate with?
Anchor OS third-party integrations would cover most apps, including but not limited to Viator, CityPass, Expedia, GoCity, Tiqets, Musement, GetYourGuide, Google Things To Do, Ventrata, and Rezdy. Of course, you get all these integrations irrespective of the Anchor package you choose.
What support is included?
Our Ferries clients get a dedicated team and access to support portals. In addition, you get complete support for the problems within 24 hours. Our premium package clients also get additional access to a dedicated Slack channel.
Our values
Be Honest, Don't Be Afraid