A
Festival Ticketing & Booking Software
Built by operators for festival operators
Anchor is more than a ticketing platform for your festival business. It is a cloud-based control panel that manages the integration of 3rd party partners, ingestion of all data, and production of centralized solutions.
2018
Year We Were Founded
10
Countries using our products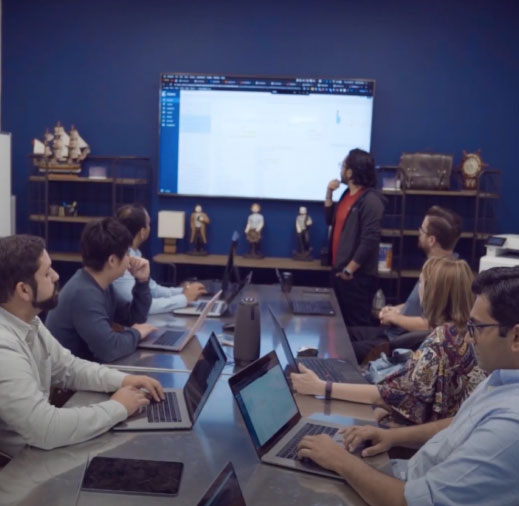 Our Approach
Results oriented
Anchor provides a seamless, frictionless, and holistic digital journey that enhances the guest experience
The Human Element
What's our secret? Great people.
Encore Studios by Hornblower is the amazing team dedicated to creating quality software, integrating third-party partners, ingestion all data, and producing centralized solutions for the transportation and hospitality industry
Why Should Festival Operators Switch to Anchor Festival Ticketing Software?
Anchor Festival ticketing software, we go for subscription pricing that can highly reduce customer costs and require changing ticket fees. This software helps create multi-day passes apart from overnight campaign passes to create multi-day passes in addition to overnight camping, parking passes, and more.
Anchor is programmed to save you from fraud through barcode scanners you can rent or purchase. The software also helps you make more money as you sell your tickets as it encourages vendors to advertise your tickets and you get bookings on your website. It also allows you to schedule the automatic ticket price charges.
Why Anchor Subscription Is Better For You 
Our unique and cost-effective plans enhance your profit percentage for the festivals. The festival ticketing software includes a web sales based percentage giving us a vested interest to give you more number of bookings for your tickets. As a result, different organizations are opting for Anchor to increase their bottom line. You can check about the various benefits of the Anchor iO subscription model benefits in our pricing plans.
Anchor festival management software helps you to create multiple day easily passes with the profit margin you want to keep. It also helps you to set ticket packages in the best way suitable for festival needs. Moreover, you can present the pass on your website in an easily understandable manner from anywhere, employing various user logins and also create event-restricted users with this software. In addition, you can improve your profitability by designing attractive overnight parking and camping passes.
Avoid Ticket Fraud with Barcodes
Anchor gives you a complete control for ticket validation through integration with tablet handheld scanners and laptops at each entrance. This software is also helpful for subscribing to barcode tickets. Anchor iO system can also help you to create barcode tickets. This system allows you for various event operations such as:
Ticket printing: Anchor  can be attached to the prevalent and popular ticket printers. The tickets created from Anchor OS for ticket software also have the print-at-home option.
Ticket scanning: Anchor helps you get customers through gates swiftly and with a complete check with its advanced technology function.
Handheld scanners: You can rent or buy handheld USB- supported or wireless barcode scanners for your festival. In the end, it is necessary to realize that the integrated barcode ticketing software helps to boost your gate efficiency and lowers the expenditure.
Enhance Profitability-Make Money from Festival Tickets Advertising
Anchor encourages vendors and suppliers to sell your event ticket by displaying its advertising space on an event PDF ticket. You can add to the profitability of your event with the addition of various kinds of coupons to have higher souvenir sales, such as commemorative T-shirts with discounts.
Schedule Automatic Ticket Price Changes
Anchor Festival Ticketing platform allows for dynamic pricing and automatically lets you set higher ticket prices for festival days getting near. All you need to do is schedule ticket price changes automatically after a certain number of days before an event. In addition, the features let you choose early bird pricing features available for a limited time and then increase the event price with the event day drawing close.
Dynamic pricing motivated the buyers to purchase tickets without wasting further time or days closer to the event date. Advanced purchases allow you to plan better for staff and resources using highly accurate headcounts leading to an event. This gives a higher capability to schedule ticket price addition beyond the scheduled ticket price addition.
Upselling and Creating the Hype
You can add merchandise you want to sell alongside your tickets. We add the functionality to prompt customers to add merchandise before they complete the order. Moreover, pre-ordered merchandise information is created in the user's digital ticket. They can redeem it with just a scan from your staff.
From ticketing to scanning and reporting, our mobile solutions help you transfer and purchase, allowing easier entry for your fans. This lets you get access to control and gather data fast and intuitively.
Industry Leading Data-Driven Insights
We bring you highly actionable data in one place through easy-to-read dashboards for highlighting purchase patterns with key customer insights. In addition, you can get more than 200 standard reports to get the right information at your fingertips.
You pay only the minimal amount
Ticket sales for festivals are available in several tiers of thousands and tens of thousands. You can choose the levels for your selected pricing tier at various levels. All the methods help you to sell the tickets economically. Feel free to decide the most suitable for buying tier for you to buy the tickets.
Easy Paying Options
You don't have to rely on an email box to find your issued tickets. You can easily find the ticket confirmation for the customers booked for the event with Anchor iO app. Also, Anchor iO lets you upload your ticket to Google Pay or Apple Pay wallet just as it is confirmed. These wallet tickets also get uploaded on an Apple watch, allowing your staff to scan them easily.
Festival Management FAQs
How long does starting with the Anchor Festival Ticketing Software setup take?
We need about six weeks to give you customized Anchor Festival Ticketing Software for your business.
My Festival Events Business is complex. Can Anchor prove helpful?
Yes, the Anchor Festival Ticketing Software wires your business for resolving complex needs and gets you easy solutions. We have multiple features to facilitate Festival Ticketing and booking online. We integrate the functionalities as per your choice to give you great results.
How does Anchor integrate with our Dining Cruises website?
It's based on your choice. Either you can give us 100% web hosting or give us the SDK embedded on your site.
What is your pricing structure?
Anchor has two pricing structures for you, at 4% and 7% of web-based sales. Please choose as per your business needs.
What third-party apps do you integrate with?
Our third-party integrations cover channels, including Tiqets, Google Things To Do, CityPass, GoCity, GetYourGuide, Viator, Expedia, Musement, Ventrata, and Rezdy. In addition, you may choose any anchor packages to get access to all these integrations.
What support is included?
Anchor Festival Ticketing Software gives clients support within 24 hours from a team for your project's dedicated support. Additionally, we also have a support portal for our clients. Finally, our premium package clients get additional access to a dedicated Slack channel.
Our values
Be Honest, Don't Be Afraid