A
Food & Beverage Software
Built by operators for food & beverage operators
Anchor is more than a management platform for your food & beverage business. It is a cloud-based control panel that manages the integration of 3rd party partners, ingestion of all data, and production of centralized solutions.
2018
Year We Were Founded
10
Countries using our products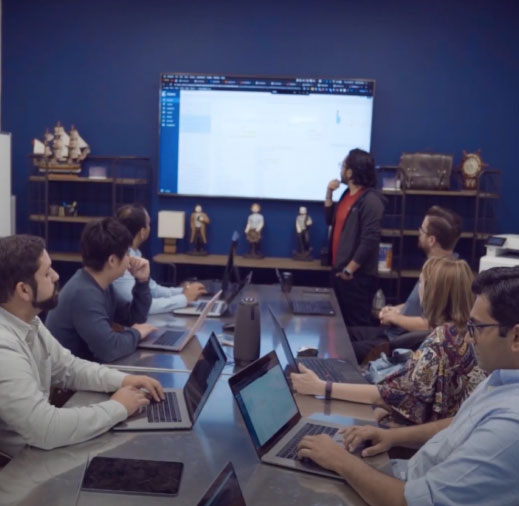 Our Approach
Results oriented
Anchor provides a seamless, frictionless, and holistic digital journey that enhances the guest experience
The Human Element
What's our secret? Great people.
Encore Studios by Hornblower is the amazing team dedicated to creating quality software, integrating third-party partners, ingestion all data, and producing centralized solutions for the transportation and hospitality industry
Anchor cloud-based system Food and Beverage software is a top-class solution for solving various business functionalities such as:
Inventory and order management
Ecommerce
Financials and CRM.
Anchor is giving various Food and Beverage software businesses customized solutions with tailored Food ERP Software. Because we know how to support businesses such as yours.
With Anchor, you get much more for your company than just business management with complete solutions that benefit the entire organization.
Anchor optimized supply chain
We help to manage your supply chain giving you better control, visibility of requirements for better product planning.
Streamlined Sales Process
The food and beverage industry is moving quickly with higher competition for important business challenges. Companies in your industry will also search for the most innovative ways to come to the top. The food and beverage software allows you to take control of your business operations. Adapting to market conditions to attain a competitive advantage has become challenging.
Anchor presents you with customized solutions per the unique requirements of your business. It gives you a full view of how the buyer moves across various channels and touchpoints. Therefore, it's important to understand the areas you want to go for with your retail ERP software.
The Need for Custom ERP solutions for Food & Beverage Business
Food manufacturers' ERP has a vital role to play in helping businesses overcome many complexities. This means that software solutions will help you to comply with various industry regulations. In addition, this ensures that you get exclusive product traceability and quality control.
You can also consolidate your real-time data from various departments into a particular system that lets you review all the operations of controlling all the processes from just a single platform.
ERP solutions help you with appropriate information management for creating and implementing business strategies for:
Inventory procurement
Logistics
And production.
Anchor accomplishes this for your business through custom solutions based on industry-specific tools. As a result, our system can build highly streamlined and productive organizations.
The best ERP Systems can help to improve the manufacturing process. It also helps you get higher traceability and control over your inventory process. The system helps increase production efficiency and lowers raw material wastage to minimize production costs.
Anchor iO will help control food quality by helping to conduct tests, improve vendor and supplier coordination and management. It lowers your paperwork and eliminates human errors and gives you access to real-time data. It also helps you to get enterprise-wide visibility in real-time data to improve communication. This software is important for increasing your operational efficiency and giving you many sales opportunities.
Advantages of Food and Beverage Software Systems
ERP systems are really robust and useful technology innovations for top-notch control for various business operations. ERP accounting software in your Food and Beverage business gives great rewards that will increase the size and scope of a business.
Moreover, food and beverage software systems can work well for complex businesses that help your organization to realize its actual potential to get top-notch profits. You can leverage the benefits of food and beverage accounting software.
Collaboration with Your Accounting Partner
Food and Beverage software systems are helpful in sharing real-time information with your accounting teams and audit controllers. Their system provides easy access to your accounting partners through a personal login. In addition, anchor iO provides you with a straightforward and efficient mechanism for communication.
The real-time data also helps your in-house and accounting teams analyze your business's requirements. The complete connection allows you and your partner teams to be on the same page while having all the updated information. This helps to save time on follow-ups.
Collected Information Platform-Anytime and Anywhere
As you have a business operating from multiple locations, you also get comprehensive and clear information for business requirements on:
Product procurement
Invoice generation
Payment processing.
All these functions are crucial for smooth workflow and higher growth. Anchor iO's Cloud Food and Beverage software systems provide you easy access to the food industry, helping team members and partners to get an understanding of the lacunae in the present strategy and the information that can result in high-level productivity.
Real-time Reporting For Accurate Forecasting
Inventory will be greatly useful for the food and beverage industry for getting an insight into the cost and sourcing of the material. This ERP is also helpful for food processing companies to track the various details of the purchase (such as time of purchase and vendor information) of all materials used. It also helps control the inventory costs and the information about the shelf life to ensure that all your stock gets efficiently consumed, preventing any waste.
Stable and Secure Financial Data 
The ERP accounting software allows you more control for authorizing users to view, edit, and share the data. It also helps in monitoring the activities in the system. In addition, anchor iO Food and beverage ERP systems are equipped with advanced security measures for specific access parameters to ensure critical business information is completely in safe hands.
Conclusion
ERP software is one of the highly valuable and efficient solutions to take care of food and beverage business solutions. It also helps you track business processes, make improvements, and run an efficient business hassle-free way. In addition, it saves your staff's time from other activities and lets them focus on core issues requiring their expertise. Feel free to reach out to Anchor iO experts if you want to learn more about what is food and beverage software exactly and how it can help your Food and Beverage business.
Our values
Be Honest, Don't Be Afraid