A
Helicopter Tour Ticketing & Booking Software
Built by operators for helicopter tour operators
Anchor is more than a ticketing platform for your helicopter tour business. It is a cloud-based control panel that manages the integration of 3rd party partners, ingestion of all data, and production of centralized solutions.
2018
Year We Were Founded
10
Countries using our products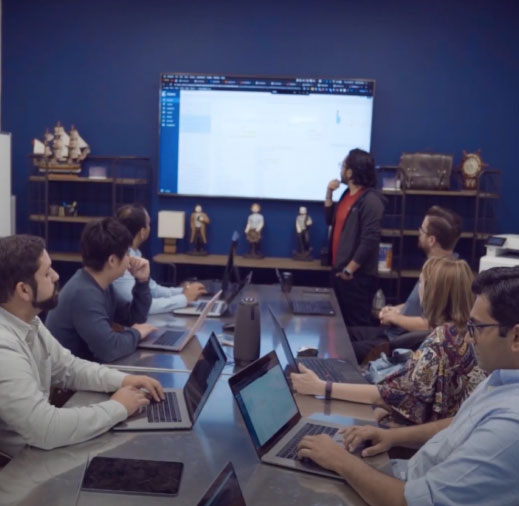 Our Approach
Results oriented
Anchor provides a seamless, frictionless, and holistic digital journey that enhances the guest experience
The Human Element
What's our secret? Great people.
Encore Studios by Hornblower is the amazing team dedicated to creating quality software, integrating third-party partners, ingestion all data, and producing centralized solutions for the transportation and hospitality industry
Updated 3/14/23
Anchor Operating System ticketing & Booking Software for Helicopter Tours
Anchor is one of the most preferred helicopter tour ticketing software choices for some of the world's top pilots. Due in part to its powerful system that automates many tasks associated with running a helicopter tours business. With features like online booking, inventory management and sales reporting, Anchor makes it easy to keep your business running smoothly.
Anchor Helicopter Tour Ticketing Software supports online travel businesses with more online bookings for helicopter tours. This software wires your business to make the most of its potential and increases sales in no time. It invites customers from different tour companies, with organizers opting for an online booking system. It helps to improve and suits operations while reducing overhead costs. Anchor team incorporates the right tools needed to enhance on-site ticket inventory sales for helicopter tours.
Go for the Best Helicopter Tour Ticketing Solutions
You can take your helicopter tours business to the next level with enterprise-level solutions you get with tailored Anchor Helicopter Tour Ticketing Software. It's a mobile-friendly aircraft industry booking software. This software allows cloud booking products customized for helicopter tours and aviation operators. In addition, the software provides a solution to give your customers an incredible user experience as you get complete control and ownership of tours. This software can take your business to new heights.
Why Should You Choose Anchor Helicopter Software?
Tour agencies, destination marketing professionals such as guides, and activity-providing businesses can get the best ways to increase their online helicopter reservations. Doubtlessly, online reservations can help the different tour agencies and tour companies manage operations while reducing expenditure.
Anchor is an intuitive booking software for easy management of business tour reservations. With tailored solutions, you can m get a swift operational system and access it online from any mobile device to track your Booking. It also helps you to get better customer service with more repeat customers to make your business profitable.
You get the most helpful online ticketing and booking solutions for attractions, activities, and events with helicopter tours. As a result, your company can streamline business growth operations and highlight the right company products. The software utilizes the best tools, such as innovative cloud-based reservations in the industry. With more conversions, you also get top-tier collections and booking management for your outdoor activities.
Powerful Automation Software for Operations of Tours
Free your staff from core jobs and manual reservations
Anchor iO tailored Helicopter Tour Ticketing Software will ease your services as it allows guests to book tickets. You will find visitors from various platforms coming to find out about you and not the other way around. You will likely get conversions as you give the right user experience on your mobile-friendly site or app. This software also handles branding for you and takes customers to give their reviews for your business so that you are free from this activity and focus on the arrangement part.
You get booking on your website, marketing platforms, and in person. We ensure that all pathways are accessible for your customers by offering easily downloadable options for payments or mobile payments.
The software also lets you validate entries of your clients at arrival. You get all the necessary resources for streamlining the different steps of your helicopter tour booking software. You get access to your dashboard and other essential tools for efficient work. Here are the functionalities you get with the software:
Invoicing
Customer relationship management
Track booked dates
Up-to-date tour booking management
Real-time availability
And itinerary creation
Efficient reporting solution
Also, this booking software for helicopter companies helps give you a flexible registration process with secure and processed payments.
It wires your business to:
Get more direct bookings
Sell more tours
Manage resources and sales channels.
You're able to save time and manage bookings for a large number of bookings. Overall, it pushes your business's bottom line.
Streamline Business Operations for Higher Efficiency
You can leave your bookings management to the tailored Anchor iO Helicopter booking software. Spend the central part of your time running core business operations. Suppose you want to grow your business with an onboarding ticketing and booking management system for delivering tour packages to take care of the dynamic developments in the helicopter tourism and activity industry. In that case, this software will give guests the right solution to book with you.
Anchor team works with a customer-centric approach for your business model to give your customers the suitable options for
Individual tour bookings
Travel marketing
Or group tours.
We create straightforward and complete travel solutions with helicopter booking management software that can combine tours for attractions, travel agents, and the aviation tourism and leisure industry. You can provide your customers with their choices of helicopter tours and activities. The software offers a unique customer experience that will enhance your bookings. This means that your website will be a better tool to attract your customer from various platforms that are SDK integrated.
Why Anchor Helicopter Tour Ticketing Software?
We do not do a one-time job to set up tours. Rather, we focus on changing industry requirements and business standards. This means we make regular tweaks and improve our platforms to ensure that our client business ranks at the top. As a result, it may appear to be a wholly re-engineered website platform with the best technical features for increased revenue and improved tour operations and solutions for the first time. In addition, we create a tool with a simple user interface for giving our clients and end consumers a completely comfortable solution for their travel booking.
System to help make your business versatile
Helicopter booking ticketing systems let you easily sell your helicopter tours online using widgets such as the Point of Sale (POS) app on any mobile device. The app is customized for your brand style and can highlight attractive discounts and offers. We create apps for your business with the functionality required to keep your customers happy.
Travel Industry Boon!
Anchor online booking software is created to support your business growth. Many travel industry providers are looking forward to aviation software with GDS solutions and for single multiple platforms. Our apps allow for all functionality to your helicopter tours business needs for more online bookings.
Anchor team works diligently with clients from different global locations. We take time to understand your business and welcome your suggestions to customize software solutions for your helicopter tours business.
We can provide:
Unique ticket booking sales flows (online, mobile, on-site)
Tools having specific functionalities giving sales agents desktop, mobile Point of Sale for entry (POS solution)
The software provides for group reservations, API, and membership cards of global distributors.
The Anchor app for helicopter tours provides for:
Custom mobile app with augmented reality and voice guidance
Dynamic Pricing
Drag and drop reporting
Customer boosts
Serve Self Refunds and Transfers
iPad POS service and Box office
Ticket Assurance
Flight Board
B2B portal
Customizable Portals with signatures for charters.
Helicopter Ticketing Management System FAQs
How long does starting with the Helicopter Booking Software setup take?
Weekend six weeks to build a tailored Anchor Helicopter booking platform for your helicopter tours business.
My Helicopter Tours Business is complex. Can Anchor Prove helpful?
Anchor Helicopter Tour Ticketing Software eases business operations and tracks bookings for helicopter travel agencies to get the best booking solutions for more leads and conversions. It makes business operations easier and grows revenues.
How does Anchor integrate with our helicopter tours website?
It's entirely your choice! You can let us host your site fully or simply give us an SDK embedded on your site.
What is your pricing structure?
Anchor has two pricing structures, at 4% and 7% of web-based sales, designed to help businesses make the most of their investment and get the one that serves business needs.
What third-party apps do you integrate with?
Our third-party integrations cover the best platforms, including Tiqets, Google Things To Do, Musement, Viator, CityPass, GoCity, Rezdy, Ventrata, GetYourGuide, and Expedia. All integrations are done with both packages.
What support is included?
Our Helicopter Tour Ticketing Software gets tech support within 24 hours for their issues by a dedicated team. Also, you can reach out to a support portal. You get additional dedicated Slack channel access if you buy the premium package.
More about Helicopter Tour Companies
Hey there, chopper enthusiasts! Did you know that ticketing software can take your helicopter tour company to new heights? With ticketing software, you can streamline your operations, enhance the customer experience, and increase your revenue potential.
First things first, ticketing software can make your ticketing process a breeze! Passengers can purchase tickets online or through mobile apps, avoiding the headache of waiting in long queues or fumbling with paper tickets. Plus, with automated ticket sales, you'll save time and resources that can be better spent soaring through the skies.
Speaking of flying high, ticketing software can help you maximize your revenue potential. With real-time data and analytics, you can adjust ticket prices based on demand, optimize seating and capacity, and manage your inventory effectively. This means more revenue for your business and more happy customers in the air!
Now, let's talk security. Ticketing software can incorporate high-tech security measures like barcodes, QR codes, or NFC technology, making it more difficult for counterfeit tickets to be produced. This can help prevent fraud and ensure that only valid ticket holders are allowed to board your chopper.
But wait, there's more! Ticketing software can provide you with valuable data on passenger demographics, ticket sales, and revenue streams. This information can help you make informed decisions about your services, such as identifying popular routes and adjusting schedules accordingly. Plus, you can use this data to offer more personalized services and tailored promotions, further enhancing the customer experience and building loyalty among your passengers.
Our values
Be Honest, Don't Be Afraid