A
Historic Sites Ticketing Software
Built by operators for historic site operators
Anchor is more than a ticketing platform for historic sites worldwide. It is a cloud-based control panel that manages the integration of 3rd party partners, ingestion of all data, and production of centralized solutions.
2018
Year We Were Founded
10
Countries using our products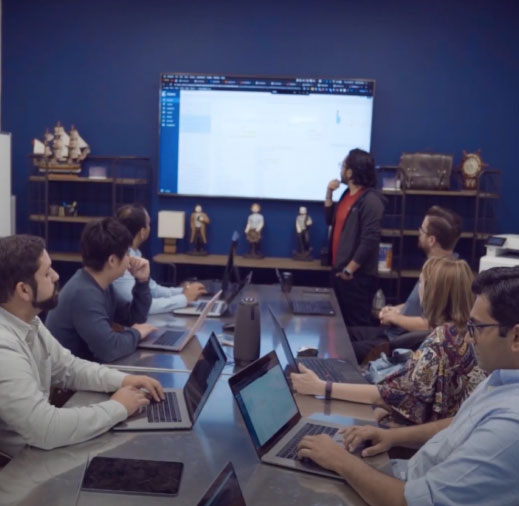 Our Approach
Results oriented
Anchor provides a seamless, frictionless, and holistic digital journey that enhances the guest experience
The Human Element
What's our secret? Great people.
Encore Studios by Hornblower is the amazing team dedicated to creating quality software, integrating third-party partners, ingestion all data, and producing centralized solutions for the transportation and hospitality industry
Anchor Historic Sites Tours Software
Historic sites are an essential part of the tourism industry. When you do historic sites tour business, you cannot leave your customers to your competitors. Anchor Operating System, when customized for historic sites, serves the needs of the historic sites tours globally. The tourism industry is also undergoing various changes. Moreover, companies tap the potential of top-class operating systems for business, bringing more sales and leads for your business.
Anchor Operating Historic Sites Ticketing Software lets you track booking and event ticketing, providing you with complete information for making fast decisions quickly.
Integrating Anchor Operating System with your website lets you provide a seamless experience to your customers giving them simple and effective solutions for booking historic sites and attractions. Giving customers a great user experience will be a huge factor for your purchase journey.
What Makes Anchor Operating System A Top-Notch Ticketing System For Historic Sites?
Anchor Historic Sites Event Ticketing solutions are mobile-friendly, giving you a cloud-based control panel with third-party integration. In addition, Anchor iO provides you access to comprehensive booking history reports giving insights into various platforms that bring a lot of traffic. This is a quick, convenient, robust booking system with an encrypted payment collection platform.
Customization
Anchor Operating System provides for historic sites tours reservation system that allows you to build audience interest and gives you highly cost-effective pricing. Moreover, we offer highly flexible solutions giving you the features that prove as the best solutions for your business. This includes:
Customized date ranges
Dynamic pricing
Different ticket types
Route options
And sales source availability.
Anchor Advanced Solutions for Historic Sites Ticketing Management
Save Money
You do not have to pay setup fees or monthly fees. All you need to do is choose the fees system set up for 4 % or 7 % of web sales. It also has unique features and a state-of-art system to give potential customers a memorable experience with our immersive designs. Our innovation helps you get the best user experience.
Our team works to bring together all the solutions you need to get more sales and generate a higher ROI.
Mobile Ready
About 80% shoppers are using their mobile to find products and services they want. We provide a mobile-friendly website so your online users can easily book historic site tours, either alone or with families or groups. You get fast, anywhere, and anytime bookings with a seamless check-out flow. With Anchor Historic Sites Software.
The software also lets you swipe cards to help you accept payments and save customers' billing information cards. Swipe cards to accept payments to make payments quickly. You get easy access to the dashboard for bookings, and conversions, with comprehensive reports with Anchor OS on both your mobile device and web browser.
Anchor Operating System for Historic sites ticketing gives contactless payments through different types of credit cards, PayPal, ApplePay, and GooglePay. The money gets credited fast to a connected account. This swift ticket booking system gives you and the customer peace of mind.
This Historic Sites Software can get direct customer feedback with its live chat feature. You can give them various itineraries and know their preferred time for the visit. It also gives you a complete solution to give your customers online booking and ticketing with API integration. Moreover, customers can reach out to you anytime and anytime for historic site tours and event ticketing.
With Anchor OS Historic Sites Tours Software, you get an online itinerary booking portal allowing:
Inventory management
Customized Email Communications
Tours insight modules
API integration for higher traffic
SEO friendly website
Mobile responsiveness
Advanced reports and insights
Automation for refund, markup, cancellation, and more.
Your customized ticketing software for the historic sites tours industry helps you make the most of the different sales channels like the front desk, B2C, B2B, B2B2B, B2B2C, call center, and more. Moreover, you also get efficient solutions with highly innovative features to increase bookings and sales.
It comes with GDS and XML integration to give you industry data in a single place. It is also an excellent business and event management software that provides a complete report of the operations.
Next Level Functionality
Anchor has robust and intuitive market solutions. Anchor operating systems quickly look at traffic, sales, accounts and many more details. The software also generates audit-friendly reports with a clear picture of your sales in easy-to-understand formats with Excel-like toolsets.
Developer Friendly
Your website has the right third-party integrations to generate relevant traffic. Anchor has third-party integrations including but not limited to GetYourGuide, Expedia, Google Things To Do, Viator, Musement, and more.
Anchor team has developed innovative and robust API integration to get more bookings for historic sites tours ticketing via direct integrations.
Historic Sites Tours Ticketing System FAQs
How long would starting with the Anchor Historic Sites Tours Ticketing System setup take?
We need six weeks to customize the Anchor platform for your historic site's business.
My Attractions Business is complex. Can Anchor prove helpful?
Anchor Historic Sites Tours can give simple solutions to grow your business. We provide multiple features to bring relevant customers to your historic site tours. Tell us more about your Historic Sites Tours business, and we will give you the right features in AnchoriO that go well with your business.
How does Anchor integrate with our Historic Sites Tours booking website?
It all depends on you. You can let us host your website or give us the SDK embedded on your site.
What is your pricing structure?
We have two pricing structures for our clients at 4% and 7% of web-based sales. You can choose as per your business needs. Learn more here.
What third-party apps do you integrate with?
We offer direct third-party integrations that include but are not limited to Google Things To Do, Musement, GoCity, Tiqets, GetYourGuide, Viator, CityPass, Expedia, Ventrata, and Rezdy. Of course, you get all these integrations with Anchor's packages.
What support is included?
Our Historic Sites Tours business clients get complete tech support in 24 hours for any issues from their Anchor project team. Also, you get support portal access. Our premium package clients can also access a dedicated Slack channel.
Our values
Be Honest, Don't Be Afraid