A
Museum Ticketing Software
Built by operators for museum operators
Anchor is more than a ticketing platform for your museum. It is a cloud-based control panel that manages the integration of 3rd party partners, ingestion of all data, and production of centralized solutions.
2018
Year We Were Founded
10
Countries using our products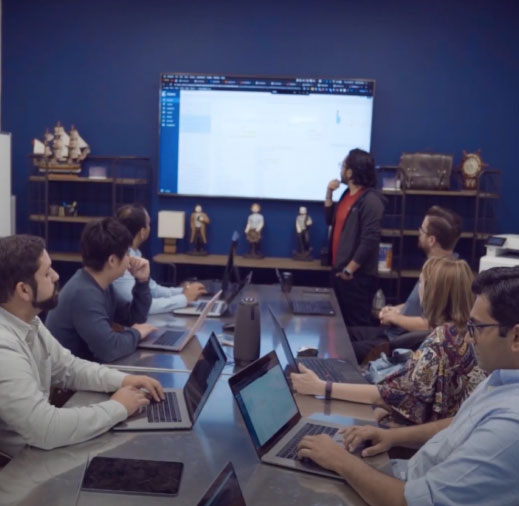 Our Approach
Results oriented
Anchor provides a seamless, frictionless, and holistic digital journey that enhances the guest experience
The Human Element
What's our secret? Great people.
Encore Studios by Hornblower is the amazing team dedicated to creating quality software, integrating third-party partners, ingestion all data, and producing centralized solutions for the transportation and hospitality industry
Anchor operating system helps to take care of operations and event management of Museum Businesses. It brings you more bookings through relevant traffic from multiple channels. Anchor also lets you easily track your bookings and event ticketing.
This software gives you vital insight related to essential information such as preferred price point, the people who booked for the event and visit, the date and days most preferred for museum bookings, the geographical areas that bring you the most traffic, and much more. Also, you need to check the events you are highly interested in. Integrating Anchor OS with your website lets you get a great deal of information and helps you to make instant bookings.
What makes Anchor Operating System the best option for Museum ticketing management?
Anchor Museum event ticketing software is a versatile platform with an encrypted and robust payment platform. It allows for minimalist checkout allowing cashless transactions through credit cards, Google Pay, and ApplePay. The software has an API with a cloud-based control panel for third-party management to different platforms. In addition, it can have unlimited data storage and smart intelligence to give in-depth analysis and offer the right insights and solutions.
Customization
Anchor Operating System is Museums Reservation software that helps you set the scheduling and customize the different features for your Museums program and events. It has features such as
Selecting Event Dates
Dynamic Pricing
Ticket Types and inventory management
Allowing Route options
And sales source availability.
Advanced Technology Solutions with Museums Ticketing Management
Get More Sales
Anchor leaves no stone unturned to bring success to your company. We ensure you get more bookings through all possible market platforms by employing the latest tools and techniques. The newest technology and techniques to bring you more relevant traffic from all sides to give you more leads, booking, and manifests. Alongside, we build your brand.
With our immersive design features, we offer your customer the best views of what you have to provide to them. We draw them to your business and website.
Mobile Ready
With Anchor, you get the privilege to let customers book tickets anytime and anywhere. The app provides a user-friendly experience to your customers, bringing them to your site as recurring customers. The customers can get secure booking and an easy checkout flow on mobile devices. In addition, the software helps you save your customer's billing information for the next time (with their consent).
Customized dashboard
Business owners get access to a customized dashboard that displays all the information for your booking, for example,
an account of earnings
the events customers loved the most
what can make you stand out
platforms giving you the maximum number of bookings
customers making high investments
customer preferences
price point.
In addition, it gives detailed reports on operations.
Extra Features for More Business
We make custom features in your apps that allow you to get the maximum benefit of any collaborations with other businesses that you may have. Team Anchor takes time to find how things can flow in your favor and bring your global business bookings with Museum Ticketing and Booking System.
Cost-effective Event Booking Software
A robust and effective API integration gives seamless traffic flow to your website from several channels. Your customers make direct website bookings. Anchor does not take any monthly fees or set up fees. We have two price packages for you at 4% and 7 % of web sales per your business's suitability. Your Anchor event booking software not only makes way for cost-effective booking but also enhances your brand's popularity.
Insightful Software
Anchor Museums management software provides data-driven insights into how to make the most from the behavioral trends or get insights into the right way to benefit from market trends, customer visit preferences, and get newer opportunities. Our immersive design ensures that customers get a realistic view of a slice of what they expect with visiting the Museum. Dynamic pricing is one of the vital features options in Anchor to draw maximum customers.
Gives You Direct Feedback from Customers
Getting feedback is most important to offer customers the best experience. The Live Chat feature allows customers to ask their queries directly from you. It encourages customer interaction. You can also give negotiating customers tailored packages or discounts through personal chat features. Customers can reach out 24 *7 with the live chat feature for Museum on your website round the clock.
The software provides you with multiple features such as:
Customized Booking portal
Ticket Confirmation Details and Inventory management
Tailored Email Communications
Dynamic event insight
API integration for Museum tour packages
SEO friendly features
Mobile responsive functionality
Advanced reports features
Swift Museum booking
Automation for markup, refund, cancellation, or commission
The automated ticketing software for Museums helps you manage online and offline booking on various channels. You can combine all your sales data, such as office desks, call centers, B2C, B2B, B2B2B, B2B2C, and more.
Anchor is equipped with programs like XML, GDS, and integrated Travel API. Moreover, your cloud storage of Anchor Museums Ticketing system has comprehensive data storage and backup. The software also provides an efficient reporting system with top-notch, precise, audit-friendly, and insightful reporting.
Enterprise Level Functionality
Anchor operating systems Museums management software makes things simple for you with all vital information in one place, on your mobile apps. You can get an overview of your visits, sales, and traffic channels platforms, most loyal customers, locations giving you maximum traffic and business, and loopholes you need to cover. With its Excel-like tool, Anchor helps with clear reports and account management that prove helpful for audits.
Developer Friendly
The efficient API integration of Anchor is compatible with various platforms such as Google Things To Do, Expedia, GetYourGuide, Musement, Viator, and more. We bring you traffic from multiple sources.
Museum Booking & Ticket Software FAQs
How long does starting with the Anchor Bus and Trolley Tours management system setup take?
Just give us six weeks to create a fully customized Anchor platform for your Museums Business.
By Bus and Trolley Tours Business is complex. Can Anchor prove helpful?
Anchor Museums Operating System is designed to simplify solutions for complex businesses like yours. Anchor allows your operations and business management alongside bringing you more sales from leading traffic sources. Tell us more about your Museums Business, and we'll let you know the most suitable features for your business.
How does Anchor integrate with our Bus and Trolley Tours website?
You can allow us to do 100 % web hosting or give us the SDK embedded within your site. It's all your choice.
What is your pricing structure?
Our two pricing structures are 4% and 7% of web-based sales. You can choose from the one that best meets your requirements. Learn more here.
What third-party apps do you integrate with?
We have third-party integrations to cover the maximum number of platforms giving the right traffic. Our app is compatible with third-party platforms such as Expedia, CityPass, GoCity, Tiqets, Google Things To Do, Viator, Musement, GetYourGuide, Ventrata, and Rezdy. You get all the integration irrespective of the package you've chosen.
What support is included?
Our Museums Businesses clients get a dedicated tech team that responds within 24 hours to comprehensive support. You also get a sports portal. Our premium package clients get an additional dedicated Slack Channel. Access.
Our values
Be Honest, Don't Be Afraid