A
Observation Deck Ticket Reservation Software
Built by operators for observation deck operators
Anchor is more than a ticketing platform for your observation deck. It is a cloud-based control panel that manages the integration of 3rd party partners, ingestion of all data, and production of centralized solutions.
2018
Year We Were Founded
10
Countries using our products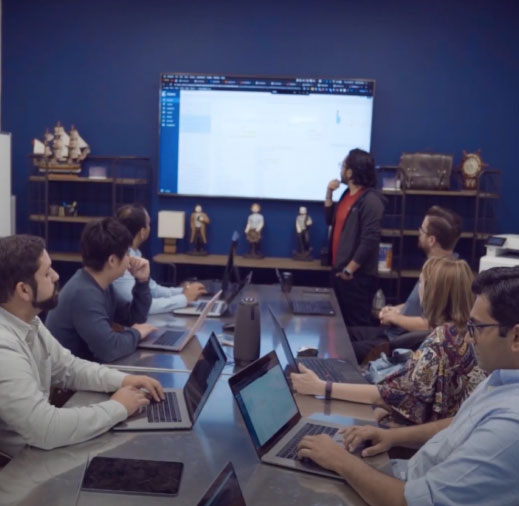 Our Approach
Results oriented
Anchor provides a seamless, frictionless, and holistic digital journey that enhances the guest experience
The Human Element
What's our secret? Great people.
Encore Studios by Hornblower is the amazing team dedicated to creating quality software, integrating third-party partners, ingestion all data, and producing centralized solutions for the transportation and hospitality industry
Anchor Observation Deck Tickets 
Observation Decks at the most beautiful places across the globe are the most prominent tourist attractions for locals and tourists. To handle the customer requirements, you need a staff that can give a great value at taking your orders. They also need to have great knowledge management skills to give prompt ticketing solutions. But, it's a lot of work, if done manually. So, Anchor has come up with top-notch solutions for complete ticketing solutions that complement your high-tech attractions.
Outcomes
Anchor Observation Deck tickets software gives you various solutions for observation decks, taking care of all aspects of the ticketing process. Planning the right strategies provides you with the top-notch solutions that let the right audience visit your destination. Giving your customers excellent experiences at every step is important.
Easy to Use Experience
Anchor is quite different from cumbersome APIs, where your time gets wasted searching for the correct information. This software is designed to help you counter the various challenges in ticketing and validation process, such as customers losing tickets.
This ticket system for observation decks helps you move the audience efficiently to enjoy their scenic views of your wonderful observation deck. This software can help you scan the tickets instantly and give instant feedback for every scanned access with an online or barcode ticket scanner for multiple entry points. This simple device helps you to verify the tickets instantly and communicate with Anchor OS cloud accounts. It also allows you to check the information validation at all times.
Working on the Anchor OS Event Ticket Scanner Work
Anchor Operating Ticketing System for Observation Decks provides you with complete updated information for every order. You get the customer contact information like their email that helps automated issuance of observation decks tickets. A ticket has a unique barcode that is valid for certain specific events. You can use the barcode scanner for working on the paper and mobile systems for single or multiple entrances.
Support agents at observation decks need to sort multiple issues while managing events and normal business. This may mean toggling between various screens and the tabs for collecting all the information on ticket management. They need a fast support process with an error-free system. Anchor helps with the same.
How Does Anchor Observation Decks Software Help Your Business?
Customizing the Anchor to give the relevant traffic that converts brings you more reservations. This software covers different aspects of the ticketing process, including giving landing page or site visitors, guests, concierges, and agents access a secure online system.
This software also helps you with regular admissions with handheld barcode scanning devices. It also helps in guest flow control by utilizing time slot management and allows for automated LED devices that support the guests in maintaining the queue. Anchor iO software is versatile and provides a browser-based administration taking care of all aspects from cashier management and reporting.
It fulfils the need for automated integration for efficiently running, reporting, and auditing accounting systems. Anchor Decks Software allows for an integrated CRM system that is useful to track agency and customer interactions, through customized mailing functionality. It also helps in lowering significant redundancy to ensure constant uptime.
Benefits
If you have an observation decks destination that attracts locals and tourists, Anchor gives you fully equipped solutions to serve the best guest experiences. Moreover, your management personnel can customize this software per the businesses' the sales capacity adjusting based on dynamic pricing, news of the day, and the audience demands.
The software allows for detailed reporting on different aspects of the process, from traffic to cash flow. It enables a full operational audit and provides for forward planning. The system can undergo customized enhancements. You can make corporate changes to improve customer response and get the correct feedback from your users.
Versatile
Anchor will be an essential business management tool that helps your brand and let customers engage with your business pages. Moreover, we strategize for more sales and present detailed reports for cloud storage, keeping data and analytics features, offering you the complete information of your deck tickets operations from both online and offline sources.
With a comparative analysis of different months, events, and packages for various events, months, and packages that are the most popular, you can plan better in the future. In addition, the software is mobile-friendly, allowing you to check the reports anytime, anywhere, and enables customers to book with you 24*7 on mobile devices.
Anchor Observation Deck Management Software helps you in event Management. It has the latest features for building trust and branding. So, this ticketing software brings more revenue. Its prominent features elude but are limited to:
Ticket Assurance
Custom Email Communications
Dynamic pricing
API integration for third-party platforms.
Immersive portal design
SEO friendly
Mobile responsive functionality
Advanced reports suitable for audits
Seamless observation desks tour booking.
Automation for refund, commission, or cancellation.
Anchor automated ticketing software for Observation decks helps you take care of online and offline sales like at the front office desk, call center, B2C, B2B2C, B2B, B2B2B, and online channels. In addition, this software helps you in inventory management to allow your customers to get an online search.
Anchor allows for GDS, XML, and observation decks API integration. It also helps you to keep the data secure in the cloud storage. Moreover, integrated analytics gives you data-driven insights. Finally, the reporting module gives you highlighted reports.
Next Level Functionality
Anchor Decks management software provides you with a complete account of the website traffic. You know in detail about the paid and organic traffic percentage. Moreover, it efficiently maintains your accounts audits using Excel-like toolsets.
Developer Friendly
Anchor OS is developer-friendly software having several API integrations for several platforms, such as Google Things To Do, GetYourGuide, Expedia, Viator, Musement, and more. That means that you receive traffic from various channels.
Observational Decks Ticketing Software FAQs
How long does starting with the Anchor Observation decks platform to setup take?
Please give us six weeks to customize the Anchor Observation decks platform for your Business.
My Observational Decks Business is complex. How Will Anchor Help?
Anchor Observational Decks Software with customization features gives you simple and best solutions for your business growth with guaranteed more bookings. Tell us more, and we'll help you get the right features for increased ROI.
How does Anchor integrate with our Observational Decks Business website?
You can allow us to do 100 % hosting for your website or give us the SDK embedded.
What is your pricing structure?
Choose from the two pricing structures of 4% and 7% of your web-based sales. You can choose them per your business requirements. Learn more here.
What third-party apps do you integrate with?
Anchor has third-party integrations that include but are not limited to platforms such as GetYourGuide, CityPass, GoCity, Expedia, Viator, Musement, Ventrata, Tiqets, Google Things To Do, and Rezdy. You get all these integrations with any of your chosen Anchor packages.
What support is included?
Anchor team gives you complete tech support in 24 hours after your submit a query. Our client can also access a support portal. In addition, our premium package clients also get access to a dedicated Slack channel.
Our values
Be Honest, Don't Be Afraid