A
Observatory Ticketing Software
Built by operators for observatory operators
Anchor is more than a ticketing platform for observatories worldwide. It is a cloud-based control panel that manages the integration of 3rd party partners, ingestion of all data, and production of centralized solutions.
2018
Year We Were Founded
10
Countries using our products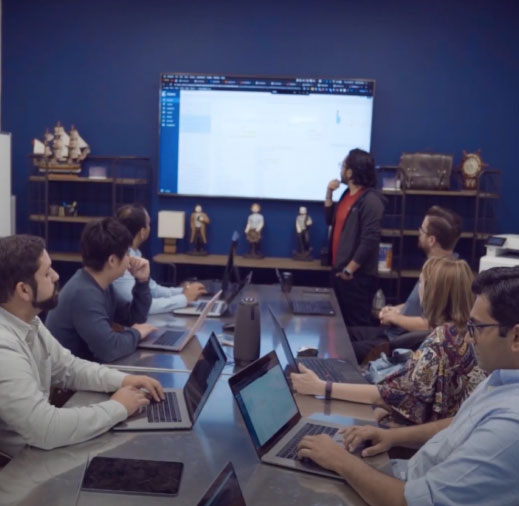 Our Approach
Results oriented
Anchor provides a seamless, frictionless, and holistic digital journey that enhances the guest experience
The Human Element
What's our secret? Great people.
Encore Studios by Hornblower is the amazing team dedicated to creating quality software, integrating third-party partners, ingestion all data, and producing centralized solutions for the transportation and hospitality industry
Anchor Operating System Observatories Ticketing Software
Anchor operating system is a comprehensive and robust ticketing solution. It provides a hassle-free way to give your customers a smooth experience to book tickets for themselves as individuals or families with ticket scanning at the entrance or reception.
Anchor observatory ticketing software can present you with all the vital information like date-wise prices, add-ons, and a calendar view for any given event. Anchor iO is integrated with your website to give your customers an entirely new experience. It makes things simple for your team as customers take action to fill in booking information themselves. They can take action, like changing the date for their visit. As a result, your business gets higher sales and your customer service team has a lower workload.
What Makes Anchor a Top Choice for Observatory Management Software?
Anchor Operating System has a robust payments platform having a cloud-based control panel to manage third-party integrations for data storage and better organization for more insights and solutions.
Customization
Anchor Operating System provides an Observatories reservation system whereby you can easily manage the features of business operations allowing you to build out schedules and pricing. It has functionality for setting:
Visitors' date ranges
Dynamic pricing
Creating unique ticket types
Gives route options
And inform about sales source availability
Advanced Technology Solutions for Ticketing System for Observatories
An observatory is one of the most exciting places adults and children look forward to. The mysteries of the Universe fascinate one and all. AnchoriO's advanced technology features give your customers real insight and real-time experience for fast booking solutions. Anchor helps you to embed immersive designs for your Observatories booking to get more customers.
This software also helps customers get complete information on what to expect on their visit and make instant bookings conveniently from any place and at any time. In addition, easy payment processing and ticket confirmation with optimized booking pages help your customers get an great user-experience as they visit your landing pages and website.
Easy Payments
Anchor also gives quick navigation for payment processing. The software allows for an observatory event ticketing and management system. It has secure payment platforms for contactless payment through credit cards, ApplePay, and GooglePay.
Anchor ticketing system software is a booking and ticketing software for your Observatory at best price point for customers letting them choose you every time.
More Business Supportive Features
Anchor provides innovative solutions and features for clients. Our engineering team works with you to make the added functionality a reality. Moreover, your Observatory's customized Anchor OS can be a part of travel packages allowing for API that sells different products. We can provide you with custom online solutions for global bookings and travel management API integration.
Cost-effective Ticketing Software
Yu don't have to pay for set-up or a monthly fee. As your website is SDK integrated with Anchor, customers from various websites visit your website to make a booking directly. You cost-effectively get long-term solutions. We work with a vested interest to give more sales guaranteeing you high profitability with more sales. This software also enhances your business's popularity and booking with your global customers.
Insightful Software
Anchor Observatories Management Software also gives perfect insights into the various important facts. For example, the customers who invested the maximum with you, customers who visit more frequently, and the days and events that are not popular with customers of different ages and demographics add more. In addition, it helps you find out what is popular with customers.
Gets Your Customer Feedback
Anchor Observatories Software has a live chat feature that lets you have feedback from customers. It also provides detailed reports for operations, booking, and ticketing, you can access anywhere and at any time on your mobile.
Detailed reports help you to get a comprehensive and comparative analysis of the functionalities or innovations that bring more reservations. The most important thing is that this ticketing software brings you more sales with third-party integrations by Anchor.
The mobile-friendly software helps customers access your website round-the-clock to make bookings.
The software is an event management portal and also provides for
Tailored Email Communications
Provides insight modules
API integration also provides observatory tour packages
Immersive design
Mobile responsiveness
Swift tours
Automation for markup, refund, cancellation, and more
Anchor automated ticketing software for Observatories provides you with traffic inflow from multiple third-party integrations and both offline and online sources, such as front desk call center, B2C, B2B, B2B2C, B2B2B, and more. This cost-effective solution gives you a tremendous increase in the bookings for online ticketing and events. It is integrated with XML, GDS, and Travel API. Most importantly, Anchor iO gives you peace of mind as it has all the data encrypted and stored safely in cloud storage.
Next Level Functionality
Anchor observatory booking software gives you a comprehensive account of traffic channels, organic and paid traffic ROI sales, and more. In addition, the detailed accounts reports are helpful for your audits and are created with Excel-like toolsets.
Developer Friendly
Anchor provides an innovative and developer-friendly platform for API integration, allowing you to sell your observatory tickets on multiple channels, including but not limited to Expedia, GetYourGuide, Google Things To Do, and Musement, through direct integrations.
Observatories Ticketing Management System FAQs
How long does the Anchor Observatories management system setup take?
We need six weeks to provide you with a complete setup for a highly customized Anchor platform.
My Observatories Business is complex. Can Anchor prove helpful?
Anchor Observatories Operating System can sort complex needs with simple solutions to grow your business. It provides various features to help you in booking and facilitate observatory ticketing. In addition, the software enables you to go for highly convenient and efficient features for your business.
How does Anchor integrate with our Observatories website?
Let us host your web service or give you a simple SDK embedded on your site. The choice is yours.
What is your pricing structure?
We have two pricing structures, at 4% and 7% of web-based sales. You may choose the one that suits your business the most. Learn more here.
What third-party apps do you integrate with?
Our third-party integrations include but are not limited to Viator, Musement, GetYourGuide, Expedia, CityPass, GoCity, Tiqets, Google Things To Do, Ventrata, and Rezdy. You may choose any anchor package to get access to all these integrations.
What support is included?
Anchor observatory clients can get complete tech support for help within 24 hours with a team dedicated for their project. Moreover, clients get unlimited access to our support portal. With our premium package, clients also get access to a dedicated Slack channel.
Our values
Be Honest, Don't Be Afraid